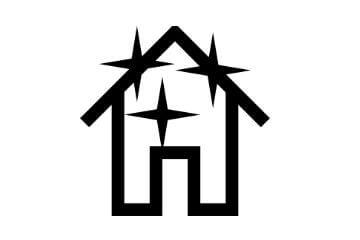 With our regular cleaning service we provide you with an outstanding cleaning job at an affordable price. Our dedicated cleaners are true professionals and make sure your home is transformed into a spotless place.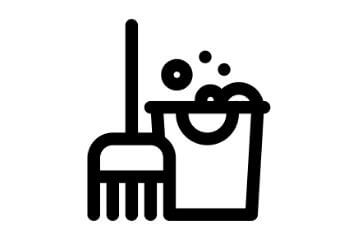 The deep clean service option is a comprehensive top-to-bottom clean. We recommend a deep cleaning if you have not had your apartment professionally cleaned within the past three (3) months or if you do not use a cleaning service on a regular basis.
Every Cleaner Is



 EXPERIENCED & PROFESSIONAL
 BACKGROUND & REFERENCED CHECKED
 INTERVIEWED IN-PERSON
 HONEST AND DEPENDABLE
 ENGLISH SPEAKING
ALWAYS IMPROVING
 INSURED & BONDED
Who We Are
Maid Sailors was started to remove the hassle of finding, booking and paying a professional cleaner. At Maid Sailors, we believe that having a clean home leads to a fuller, healthier and more productive life. Cleaning services have always been viewed as a luxury service for wealthy individuals but we are starting a movement to make cleaning services available to a broader audience. By creating an easy way to match homeowners with trusted, professional service providers at affordable rates, we're taking the first step toward our mission of providing cleaning services to everyone.
OUR 100% SATISFACTION GUARANTEE
It is our goal to offer you the best possible cleaning service available.
If you aren't 100% satisfied with your cleaning we will come back and re-clean for free!
Queens' Best House Cleaning Service | Maid Service

Next

Previous

What Customers Are Saying About Us
I have used Maid Sailors a few times over the past year, and each and every time, they do a fantastic job! Their attention to detail is fabulous, the eco-friendly products they use are excellent, and their customer service is top-notch.
Jessica
Love this company! Great, reliable service, i wish every company were like this. If anyone needs an Maid Sailors Cleaning Service choose this company.They really do care about their customers.
Stephanie
What a great experience dealing with Maid Sailors. Quick response, friendly, reliable and terrific job. This is by far the best I've dealt with in New York City and has become my regular service.
Julie
Impressive service. Really, I have to admire it. I used this site twice to clean my apartment and I am very happy with their services. The staff are awesome. Heartiest thanks to them. They are very helpful and careful. Will use this site again.
Sharon
My friend referred me to Maid Sailors after they did an amazing cleaning job at her apartment. The cleaners were extremely professional and polite. The cleanings were extremely affordable while being very accommodating of my busy schedule.
Jacky
I really like this local NYC cleaning company. My home has never been cleaner. I would be using you guys again.
Madison
Using Maid Sailors was very easy. I was able to book it over the phone and then they arrived on time. I received a move out cleaning and they left my apartment spotless. They were able to save me and get my deposit back.
Marceline
A QUEENS, NY TRAVEL GUIDE
If you are interested in going to New York, there are a broad range of places that you can visit. In fact, that is why it is one of the most popular destinations in the United States, including national and international travelers. Each of the boroughs has attractions and experiences that make it unique, including Queens. You could return to this area many times, and still not experience everything that this culturally rich and well-established portion of the nation has to offer.
The city of Queens is shaped like a crescent and runs the width of historic Long Island. It has many ways of entry, including two of the most popular airports on the East Coast. You can choose to fly into LaGuardia or John F. Kennedy International in order to reach the city, or you may opt to travel by car or train. However you decide to enter this ethnically diverse area, you are sure to have a fascinating time while you are there.
In fact, it has a greater degree of ethnic diversity than any other region of the world. There are multiple sections, each rich with their own historical and cultural background that unites the residents. This rich experience allows visitors to see a variety of authentic wares and cuisine experiences while they are visiting Queens. You can sample fare from India, Columbia and Mexico all within the Jackson Heights area. This can allow you to see what cultures from around the world are like in a way that is not possible without visiting multiple countries otherwise.
One of the things that you may note while you are visiting Queens is that sometimes the clothing and festivals are slightly different than the way these things are done in their native lands. This is because there are times when residents must make adaptations due to the differences in climate. For instance, clothing designed for tropical weather could lead to frostbite or worse during the harsh winters of New York City.
One of the fascinating places that you may wish to visit while you are in Queens is the geographical center of New York. The fact is that many people do not realize that this is the case. It can make an interesting addition to your trip that will allow you to say that you were actually in the heart of the Big Apple.
The Flushing Meadows-Corona Park is a site that you will certainly want to include on your itinerary when you are planning your trip to this popular borough of New York City. It has been the host to two different world's fairs, the first being in 1939, and the second during 1964. While you are there considering the historical events that took place during those two famous fairs, you can enjoy and appreciate the surrounding area.
For instance, there is a museum that contains some of the amazing things that were presented to them, or at least simulations of them. You can get a feel for what it was like there, seeing a recreation of the world's largest globe. This Unisphere weighs 300 tons and is constructed of steel. In fact, it was even featured in a famous movie at one point in time.
You can continue to peruse the classic grounds that hosted these fairs to see other sites that are still important today. One of these is Citi Field. Even if you are not a fan of professional sports, you have to appreciate the significance of the home to the world famous baseball team the New York Mets. As you continue along your journey through the borough, you can also visit the home of the U.S. Open. This regular tennis event is known around the globe, and is held at the USTA Billie Jean King National Tennis Center, which was named after the famed female tennis star of the 1970s and has become a famous part of the Queens landscape,
If you enjoy the water, you are sure to want to visit the marina while you are there. Walking along Long Island Sound is a historic experience, and you can also access pedal boat rentals while you are there to increase further your fun and experience.
In fact, it would take you at least a couple of days to visit all of the things that the park has to offer. For example, it contains a science museum in addition to the recreation of the attractive world displays. You can also find a zoo at the park, and depending upon the time of the year; there are many other special events that you may encounter that are being held there. You can look at the zoo website to discover what animal events are going to be held while you are in Queens, as well as look into the events that may be happening in other park locations as well.
The Astoria Area is becoming more popular with artists and is known to have a primarily Greek population. However, there is still a great deal of ethnic diversity to be found in this area, including those of Asian, Latin American, and European descent. Some excellent restaurants and specialty stores line the streets of Astoria. You may want to check out Steinway Street while you are there if you are interested in some unique shopping experiences.
You may also want to experience greater diversity by visiting the area right around Roosevelt Avenue and 74th Street. Many immigrants from South Asia have settled in this region, and you will discover a vast diversity of Indian offerings while in this area. Whether you are looking for a grocery store that carries a unique item, a restaurant serving authentic cuisine or shops that feature clothing and other items that are crafted by those from India, this is the place to go. You can also check out the Bollywood movie theater to add to your experiences while there. However, you will also discover some misleading representations from the Latino community in the same part of town. People who have migrated from Mexico all the way down to the various nations of South America have chosen to make this part of Queens their home.
Likewise, you may also want to visit the Woodside community to have a drastically different experience. This area is famous for having authentic and delicious Thai restaurants as well as Filipino markets with a full range of wares. A little further away, you can go to Elmhurst. A wide variety of Asian communities is represented in a relatively small geographical area, with Latinos dispersed throughout. You never know what type of dining or shopping experience you are likely to have that will leave you delighted with your choice to spend time in Queens while visiting New York City.
It is important to recognize that Queens is a tremendously large area. Attempting to cover it all by foot would be a mistake. While you can certainly enjoy walking within districts for a time each day, do not think that you can comfortably do this to see all of the sites the historic and diverse community has to offer. You may decide to utilize a bicycle to get around the area. If you are going to use either of these forms of transport, you should check out their website regarding Transportation Alternatives to ensure that you understand where you can walk and ride your bike.
It is important to note that there are two bridges that cannot be crossed by pedestrians. You will need to be sure that you make your plans accordingly. Invest in a map of the area so that you are always able to figure out where you are, and where you are going. While you can depend on the one on your smart phone, it may be easier to have a paper one if you are walking or riding a bike.
Many people find that taking a run on the 7 line is an excellent way to see the community. At the very end of it, you can find a large community of Chinese immigrants and their descendants which provide some excellent dining and cultural opportunities. Further away from the final subway stop, you can also experience some small Korean and Indian groups that have their shopping and dining experiences.
One of the reasons that are taking the 7 is an excellent way to see the entire borough is that it is elevated on the trip. This will allow you to see plenty of different things from the windows as you travel through it the first time. In fact, you may even be aware that this trip became famous when the former pitcher for the baseball team from Atlanta made disparaging remarks because he did not like it. However, most visitors find the view to be both refreshing and fascinating.
There are plenty of other subways that you can use for travel within the borough as well as to get in and out if you are staying in some other part of the city. There is a railroad that you can use that has many different stops throughout the area of Queens and express buses that accommodate slightly various fields than those that are served by the subways. You may want to determine how each of these options will best suit your traveling plans so that you can make the most of your time in Queens.
Because the area is so large, and there are so many things that you can do, you should begin to plan your trip in advance so that you can take advantage of fairs, concerts and other events that will be going on while you are there. You can visit their website to understand your transportation options, and figure out the places that you would like to visit the most while you are there. Many people suggest that you attempt to eat in the various enclaves scattered throughout the borough, trying a new cuisine at each of them. This will help to broaden your culinary horizons, and help you to have a more authentic experience while you are in Queens.
There are places where you can schedule a guided tour though these are often booked in advance. If you are planning on going with a group, it is especially vital that you get your reservations in early. However, even if it is just you or you and your family, you should plan on needing to make your arrangements at least a month in advance to ensure that you are not disappointed because you cannot get a tour.
Don't forget to take the time to get to know the people and to immerse yourself in the culture while you are there. While it is certainly expected that you are going to want to take pictures, do not be rude or invasive when doing so. Try to respect the locals and the other tourists while you are there. Also, beware of insulting the food anywhere you go. Many of the cooks are from their original country and know far more about how it should taste than you do. It is a poor way to act in a community to insult the elders who have built and supported it along the way.
If you want to have a remarkable and ethnically diverse experience as a tourist, Queens is the way to go. This borough, which is located in the heart of New York, it home to many historical features that can be fascinating to view, as well as some world famous sporting events. You will need to make sure that you plan early and understand the best ways to navigate around the area while you are there. This way, you and the other people in your party can have an enjoyable time with the shopping and food choices available to you.