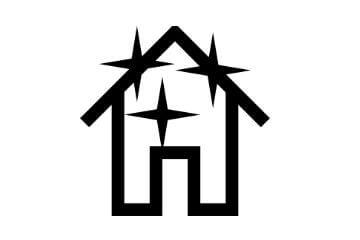 With our regular cleaning service we provide you with an outstanding cleaning job at an affordable price. Our dedicated cleaners are true professionals and make sure your home is transformed into a spotless place.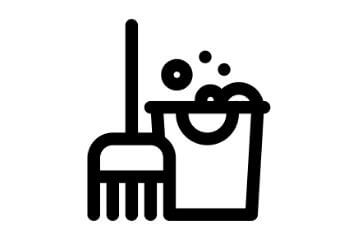 The deep clean service option is a comprehensive top-to-bottom clean. We recommend a deep cleaning if you have not had your apartment professionally cleaned within the past three (3) months or if you do not use a cleaning service on a regular basis.
Jamie Silten

Maid Sailors was the best experience I've ever had with a cleaning service. On time, efficient, priced fairly, and convenient. All I did was book online, they did the rest. Happy client! Jamie - Austin, Texas
All Maid Sailors Cleaners Are



 EXPERIENCED & PROFESSIONAL
 REFERENCE CHECKED
 INTERVIEWED IN-PERSON
 HONEST AND DEPENDABLE
 ENGLISH SPEAKING
ALWAYS IMPROVING
 INSURED & BONDED
Who Is Maid Sailors?
Maid Sailors was started to remove the hassle of finding, booking and paying a professional cleaner. At Maid Sailors, we believe that having a clean home leads to a fuller, healthier and more productive life. While cleaning services have always been viewed as a luxury service for wealthy individuals, we are starting a movement to make cleaning services available to a broader audience. By creating an easy way to match homeowners with trusted, professional service providers at affordable rates, we're taking the first step toward our mission of providing cleaning services to everyone.
OUR 100% SATISFACTION GUARANTEE
It is our goal to offer you the best possible cleaning service available.
If you aren't 100% satisfied with your cleaning, we will come back and re-clean for free!
It's As Easy As Pie!
BOOK: Tell us when and where you want your home cleaning.
CLEAN: A certified cleaner comes over and cleans your place.
HAPPINESS: Sit back and relax. Enjoy your sparkling home!
Austin's Best House Cleaning Service | Maid Service
Next

Previous

What Customers Are Saying About Us
I have used Maid Sailors a few times over the past year, and each and every time, they do a fantastic job! Their attention to detail is fabulous, the eco-friendly products they use are excellent, and their customer service is top-notch.
Jessica
Love this company! Great, reliable service, i wish every company were like this. If anyone needs an Maid Sailors Cleaning Service choose this company.They really do care about their customers.
Stephanie
What a great experience dealing with Maid Sailors. Quick response, friendly, reliable and terrific job. This is by far the best I've dealt with in New York City and has become my regular service.
Julie
Impressive service. Really, I have to admire it. I used this site twice to clean my apartment and I am very happy with their services. The staff are awesome. Heartiest thanks to them. They are very helpful and careful. Will use this site again.
Sharon
My friend referred me to Maid Sailors after they did an amazing cleaning job at her apartment. The cleaners were extremely professional and polite. The cleanings were extremely affordable while being very accommodating of my busy schedule.
Jacky
I really like this local NYC cleaning company. My home has never been cleaner. I would be using you guys again.
Madison
Using Maid Sailors was very easy. I was able to book it over the phone and then they arrived on time. I received a move out cleaning and they left my apartment spotless. They were able to save me and get my deposit back.
Marceline
How Do I Find The Best Maid Services In Austin?
Here in Austin, it is always possible for your home or business to become overrun by dirt and grime. There are many things that contribute to this problem, such as the hot summers which bring in dirt from all over - irritate allergies, give homes a dirty aura - while also having people slip around on icy patches every winter. Cleaning up these messes is no small feat, but they can also pose serious health risks if not attended to immediately.
While there are many cleaning services available here in this great city, it can be overwhelming to find the right one. Corporate businesses which abide by national regulations or local family-owned businesses which have been around for generations; all with their own set of advantages and disadvantages. When choosing what kind of service is best suited for you, it's important to take your personal preferences into consideration first.
How do you find the perfect cleaning service to meet all of your needs? There are many different factors that determine what makes one company stand out from another. To help narrow down your search, make sure to answer these three questions first. Make a list and get ready for the transformation into spotless perfection! You deserve to experience the Maid Sailors Cleaning Service difference.
What Are Your Long Term Goals?
The first thing you need to decide is whether or not you want a lasting business relationship with a cleaning company. Some maid services in Austin don't offer recurring cleanings, and will refrain from sending the same cleaner to your home. Others are proud of their long-term relationships with clients such as yourself and others in the area, and as a result will provide better services, as well as more reliable professional cleaners.
If you're looking for help with spring cleaning, taking care of an abandoned home or old attic, or simply want some freshening up done in any given room - then you'll probably be happy with a smaller company that specializes in one-time jobs. They will arrive to do what needs to be done within the time allotted and will leave it all there so that you can continue maintaining it how you please. If it's too much mess and grime for anyone to handle at once, try sticking to one-time deep cleanings as needed to take the edge off.
However, if this is for your office or store, or if you have a large home that could prove too much to keep up on your own- then it might be worth considering hiring someone else who will come clean (at least) every week. For small offices, they usually clean at least one day of the weekend while people living in medium-sized homes are generally satisfied with having a cleaning only once per month.
You can change the frequency as you needed. It's common to have professional cleaners come by weekly, bi-weekly, monthly, and one-time.
Find The Right Budget For You
Not all of the cleaning services offered in Austin are affordable. However, it is important to remember that the more expensive your maid service is, the better you can expect your service to be. To be fair, this isn't always true, so be sure to do some research beforehand, but make sure that you're ready and willing to pay for what you want.
Sit down and create a budget. It doesn't matter if you're managing the family finances or running a major corporation, it's important for those at the top to know where they stand financially. And when considering what maid services to hire, take a moment to review their contract terms carefully so there won't be any unpleasant surprises later on.
Take, for example, two cleaning companies in Austin - Company 1 and Company 2. Company 1 may not charge you for any gas it takes to get to your place but they will still charge you thirty dollars per hour plus a twenty dollar surcharge if they need to use specific cleaners which might include stain remover or heavy-duty sanitizer.
Company 2, meanwhile, only charges twenty dollars an hour for their maid services. However, they want you to pay an extra one dollar for every mile that they have to travel. This could end up costing you more than the first company, depending on the scope of your project and how long it will take to complete.
For those who are interested in establishing an ongoing partnership for their cleaning needs, it's important to remember that there may be a discounted price offered for those who enter into agreements with these services. These businesses want your trust and patronage - especially during these difficult economic times when so many people are releasing their former cleaners. Never fear asking if you can get a special discount if you use them regularly!
Compile References
Once you have eliminated companies based on how close they are to you and whether or not they fit into your budget, it's time to start compiling references.
A good way to find out how good a business really is would be to ask people who've used them before. It's not uncommon for people to learn about other cleaning companies in and around Austin through family and friends (if they live in the area). It might even happen while they're eating dinner or talking at the water cooler in your office. Though this isn't always the most reliable source because sometimes they'll just hear what they want to, or they have lower standards, it can still give you an idea of how good their work is since you have seen it firsthand.
The internet is your go-to place for services if you're interested but haven't come across anyone who can recommend one. Reviewing websites such as Yelp or Google will typically provide an extensive library of people's personal experiences with various cleaning services in the Austin area.
Carefully examine reviews - notice both positives and negatives. Look at the more level-headed reviews because they're usually much more honest than most of what you'll find on social media. Even if a review points out some negative aspect of a company, remember that there may be something positive about them too which outweighs it. For example, somebody might mention that they don't like the fact that the company does not use all natural cleaners but will still consider them for other reasons such as lower prices or convenience.
In the end, it's better to get reviews from people you trust than strangers on the Internet. Your friends and family will know what you are looking for best.
What Factors Matter To You? Chemicals, Supplies, And Everything In Between
While these three factors are the most important ones, it's also important to factor in your own personal preferences.
A lot of people care about the type for chemicals a cleaning service uses nowadays. Ecological issues are becoming much more important today, especially in Austin where more and more people want to use an eco-friendly cleaning business that uses all natural cleaners instead.
The best part about living in Austin is that there are so many options to choose from when it comes to choosing which company to work for. Every company has its own perks and advantages, some more obvious than others. For example, if you're looking for a company that solely utilizes a certain brand of product (if they do), then you might have an easier time finding them because they'll most likely tell you upfront as one of their selling points - making this information relatively easy to come by.
There are other things you may want to consider before hiring a cleaning service. If your home adheres to strict religious guidelines for what is allowed inside, make sure the company you hire does not bring any animal products or profane items into contact with it. Furthermore, some companies offer services related to these particular needs and requests of different religions.
Some great places to find culturally sensitive companies are in neighborhoods near you. They are often smaller, family-owned businesses that advertise locally when they want to reach a specific group of people.
Get Started Today
One of the great advantages of hiring an Austin-based cleaning service is having more free time. This extra time can be spent doing whatever needs to be done around the house, at work, or just spending more quality time with your loved ones! Although there are plenty of cleaning service options in town, finding a reputable company amongst all these choices can be tricky.
You'll be able to quickly find the right business for you by starting your search today. Calculate the full scope of what you need and how long it will take; create a budget, consult others about this, and then narrow down your options from there. Take all aspects into consideration - including what you personally prefer - so that when you finally settle on one company, they're 100% perfect for your needs.
Soon enough, you'll have a great relationship with one of your local businesses. Not only that but the home or office will be looking cleaner than ever. That right there is often worth the reward of putting in the time and effort to do some proper research. Good luck, and may you find the perfect cleaning service to help you in your time of need- knowing that at least one place can appreciate what you're going through every day.
Why Should You Hire A Professional Maid Service?
A Sensible Solution.
Homeowners and apartment dwellers are always looking for ways to simplify their lives, and keep house without burning out. Thankfully, the internet is here to save us all! With the growth of on-demand websites, almost anything you need can be delivered at the click of a mouse. If it's time for spring cleaning but you're feeling too tired or lazy - we've got your back! Welcome aboard Maid Sailors Cleaning Service - an online platform which helps people like you find qualified professionals that'll cater to your every need!
We understand the struggle that comes with doing your own housekeeping, which is why we're here to take care of it for you. Our solutions are tailored to both individual and family needs; there's no need to worry about how much time or money this takes up because everything is taken care of at rates that won't put a dent in your budget! From what kind of schedule you want, to where you want us to go - even if you prefer using our services on an occasional basis, we'll work around anything. Give us just one week notice before each visit so it fits conveniently into your hectic life!
In Austin where people are still waiting for Google to make self-driving cars, and WiFi equipped x-ray goggles - they're not waiting for innovations in on demand cleaning; see below for the highlights of our services so you can book your first clean. Check maidsailors.com for further information and take advantage of the opportunity to talk to a customer service representative who will be happy to answer your questions.
50 Shades of Clean.
When you think about taking care of your home, where will you start? You might only focus on the spots that are an eyesore or hazardous to health, such as kitchens or bathrooms. But these spaces won't be cleaned properly without going through every other area. Professionals can tackle every nook and cranny with ease and expertise, leaving it all sparkling clean - from floors to ceilings to door handles. And because they're experts at what they do, they'll make short work of some mundane chores too (like vacuuming and mopping). Be sure to try this service just once - even though there may be a lingering sense of unfinished business somewhere in your mind after they've left - we guarantee there won't be anything left undone when these cleaning pros finish up!
"OMG, I'm Way Too Busy to be Doing This."
You're probably right. If you weren't so busy, we might not even exist! Our hallmark is that Maid Sailors' services are customized for everyone - no matter what the circumstances may be. Whether it's a one-time job or regular maintenance, think about how much time you spend doing things yourself when it could be done so much easier by someone who does this all day. For some of us - whether it's because we don't want to break out a ton of supplies or just can't find the time - there would never be enough hours in the day to do everything ourselves without spending tons of wasted time on tasks that can take minutes instead if done professionally and efficiently.
Save time, money, and hassle by hiring Maid Sailors; unlike your last minute visitors we do our best to ensure that everything is set up before they arrive so you don't have to worry about anything. With monthly, semi-monthly, weekly or even one off cleaning routines - there's a service for every schedule! Our expert cleaners will work quickly but thoroughly at a rate of around 2 hours per appointment but they'll always notify you if there are any changes needed - cutting down on the risk of miscommunications.
Working with responsive partners helps you to control your time and plan accordingly. For example, if you're going away for the day and someone else is coming in to clean up your house, consider it like when an OS installed an update silently in the background when you're busy doing other things - multitasking!
State-of-the-art Equipment.
You may be wondering: do I have what it takes to tackle this messy task? This question is irrelevant - whether you're trying to go at things alone or just need some outside assistance. Maid Sailors come prepared with all the skills and equipment necessary for basic housekeeping - using eco-friendly cleaners, and addressing every area of your home (kitchens, bathrooms, bedrooms, floors, sinks, walls). They'll also offer suggestions about how best to tackle bigger jobs such as cleaning wood surfaces. And don't worry if you've just moved into a new property; these professionals will bring everything they need to give your home a deep clean from top to bottom without any hassle whatsoever. More than anything though, hiring Maids Sails makes things easier when it comes to disposing old cleaning products while helping devise alternative solutions for handling dirt and messes around the house.
Consistent Reliability.
The unthinkable thought of letting an unfamiliar person into your home is sure to spark some worries. But don't worry about these concerns when you choose Maid Sailors for your cleaning needs. Our professionals are experienced and background & reference checked, plus they speak fluent English and have been interviewed in person. In addition, all bookings made through us come with insurance coverage - because we want you to be able to relax while someone else cleans up! If that isn't enough reassurance yet, just check out our five star reviews online or call now! Don't simply take our word for it – read our 5-star reviews.
Everything You Need To Know About Home Cleaning Services
Many people who are busy or don't have time to clean their homes often choose to get professional house cleaners. This option may seem intimidating at first, but there are many advantages when it comes to this. Making sure you research your options is key, whether you plan on using the service once or multiple times per month. You'll want to know what kind of prices they offer, what type of rooms they clean, how much experience they've had in the business and so forth; anything that might affect your decision one way or another. By doing this before selecting a cleaner, you'll be able to find the perfect company for all of your needs - and then be able to use them comfortably every time without worry!
Professional Home Cleaning: What Are The Advantages?
Not only does it take time and energy to clean your house, but if you have a full-time job or take care of kids, it might be hard for you to find enough time and energy. You could choose a housekeeping service instead - then you'll have more free-time for what matters most in life or just some peace and quiet.
With special cleaning supplies and an extensive list of clients, professional cleaners are the perfect people to turn to when you want your home cleaned. They'll use their years of experience and knowledge to make sure every inch of your house shines brightly; they will get the job done much faster than if you were doing it yourself - saving you a lot of time and energy!
Coming home to a clean house is so much nicer than coming back from work and finding a messy one. Especially if you have kids or pets, they tend to really create some more trouble for us when we come back from working all day. If you're feeling particularly down after a day of work, it would be better for your mental health if you just took the time to relax instead of running around chasing messes.
Professional cleaners can provide advanced cleaning services that will make flooring, furniture and decor last longer. For example, they could wax hardwood floors or shampoo and seal your carpet. In the long run, you might end up saving money since you may not need to replace your floors or other items around your house as often - even with regular wear-and-tear.
Hiring a cleaner to vacuum and shampoo your carpet and dust and scrub everything in your home will significantly improve the quality of the air you breathe. If you suffer from asthma, allergies or other respiratory conditions, clean air will make all the difference for you or anyone else who may be at risk of such ailments. Living in an environment with clean air significantly reduces the chances of your children developing asthma and allergies too!
Are Cleaning Services Worth The Money?
Paying someone else to do your cleaning is worth every penny. But, if you're not careful, you'll end up spending way too much on this service. Some cleaners cost more than others; typically those in wealthy neighborhoods charge more for their services. And those that have been around for a long time and have a good reputation are likely going to cost more as well.
A little more spent on cleaners who are properly trained and have plenty of experience ensures that they'll do a better job. A cleaner who isn't licensed or has no experience might cost less at first, but chances are you'll end up having to pay more when problems come up later down the line. Remember - it's worth it to hire someone qualified for the job rather than going cheap now just because it seems like money isn't an issue for you right now.
Some people think that hiring professionals to clean up the house isn't worth it because they could do it themselves. But while this may be true, those who hire pros will never be able to get their homes as spotless and sparkling as those who hire professionals. There are many things you won't be able to do yourself; like use specially-made chemicals or equipment exclusively meant for cleaning houses. So while some might argue that professionals are expensive, keep in mind how much time and effort goes into maintaining a house on one's own - if even just for one hour per day!
A great part about hiring a professional cleaner is that you don't have to worry about spending the time and energy it takes to keep your home tidy. This means you can spend more time getting important tasks accomplished, take care of yourself for once, or just relax with those close to you. Even if it does come at a price - having more free time is worth it when it comes down to it.
Be conscious of which cleaning services you actually want and need. You may not want to rely on professional cleaners because some charge for unnecessary services. Make sure that if you choose a company with packages, you review the list of included services closely to ensure they match your needs. A personalized service might be better so that you can customize what type of cleaner will be used.
Select The Best Cleaning Service For You
When it comes to hiring a trustworthy cleaning service, it is important to choose a company you feel comfortable with - one that offers high quality services and has an established track record. One of the most important factors you should look out for when trying to find a trustworthy housekeeping service provider is whether they value their clients - because without respect from your cleaner, there can never be satisfaction or peace of mind when they leave your home after doing the job.
If you know anyone who uses professional cleaning services, ask them about the cleaners they currently use and about the services they've used in the past. This could be a great way to find a reliable company near you! If no one has recommendations for cleaners close by, doing an online search will likely provide what you are looking for!
A reliable cleaner should have some kind of online presence. Small businesses do not all create their own webpages, but they should at least have business profiles on local directory sites or social media. A quick check of the internet will provide you with a listing of cleaners in your area and also information regarding what they offer. Afterward, call these people to ask them questions such as price and serviced included in their rates.
Online reviews are an excellent way to vet out cleaners. You may often find these reviews on social media pages or business directories; and this gives you a much better understanding of what to expect from the service provider.
There are several red flags that can help you identify low-quality cleaners from the start. One of those warning signs is when a business has made billing errors in the past. Trustworthiness is just as important as cleanliness - if your cleaner cannot be trusted to charge you correctly, then what good would they really be? Another such flag might be if staff members have been rude to clients before; this behavior is something you should steer clear from at all costs. While it is also worth noting that even negative reviews shouldn't necessarily put you off if there isn't anything mentioned about any of these warning signs, it's always best to try and go for businesses with five stars across the board and no mention of any problems like this whatsoever.
In order to get a clear picture of your options, you'll want to contact several professional cleaners and ask them for their rates. Some companies charge set fees depending on the scope of the job needed; others will offer price quotes based on what surfaces need to be cleaned, types of service required, and how often those services are needed. Personalized quotes might result in lower overall costs than selecting an option with fixed pricing-- however these details may not always translate well when comparing prices among different local companies so it's important to consider which type suits you best before making a final decision.
Be sure to ask your potential cleaning service provider some questions before getting quotes or an estimate. How many people do they typically send? Are they all going to be coming into the house alone? Do they have someone else accompanying them in case of emergencies? Is there training for their staff? What kind of background checks do they perform on their employees? It's important for you to feel at ease with the person entering your home and potentially doing so without supervision because when professional cleaners are hired, it can happen even when you're not at home.
Another thing you might want to look into before you choose a company is whether or not they offer insurance. Good cleaners should have all types of protection against damages they may cause while doing their jobs. Even if professionals know what they're doing, there's no harm in taking precautions beforehand. It's also worth noting that an insured business has proven itself trustworthy and responsible for its clients' well-being.
Getting The Most Bang For Your Buck With Your Cleaning Service
Cleaning services can be costly, so if you're going to spend money it's important to ensure the workers are doing their best. If you decide to go with a more pricey service or buy a bigger package, there are some steps you can take while they clean:
Clearly and openly communicate all of your needs, desires, limitations, and preferences to the cleaning company so they can provide you with outstanding customer service. Don't hesitate to ask for extra services if necessary or desired - this type of business cares about its clientele.
Ask about Quality Checks. It is important for a good cleaning company to inspect their work prior to leaving a household so that there are no imperfections left behind. Ask if the cleaners are required to perform an inspection, and if they do not require this of themselves, use another cleaner or ensure you double-check everything before they leave your home.
Take the time to look over your home every now and then. If you find something that needs attention, call up the company that cleans it for you. It is worth mentioning what they did well but don't hesitate to tell them if there are any places they should improve next time around. Of course, don't forget to let your cleaners know when you're contented with their services too!
Ask if they offer additional services. Cleaning service providers often provide a whole range of services beyond just vacuuming, mopping, or scrubbing. Services such as carpet shampooing and restoration, waxing for your hardwood floors, backyard cleaning, restoring damage done to your property - there are all sorts of things that the company can do to help with making sure your home is clean. If you're already subscribed to their residential service then they may give you a discount on any other work they want to do for you at no extra cost!
Evaluate the cleaning service option you selected. You may find that your needs have changed or you would like to add an additional service because you're not entirely satisfied with your current arrangement. A good company should be able to provide flexibility and easily allow people to purchase other services they may want or adjust their plan accordingly.
If you want to avoid cleaning your house weekly, the best thing to do is hire a residential cleaning service. Residential cleaners can do much more than just clean up; they can help improve the overall condition of your home. A good cleaner will make sure that your home stays well maintained and take care of any messes so you don't have to worry about them. They'll also create a cleaner environment for everyone who lives there which leaves less work for people who live there now! If you'd like to find out more about what we here at Maid Sailors Cleaning Service can do for you, feel free to further browse our website or give us a call at 737-225-6620!
Austin Travel Guide
Austin, the live music capital, has the best of everything. From its good food, vibrant entertainment scene, serene parks, bike and hike ls to tech culture, this Texas city is the ultimate perfection. Additionally, the locals are warm and welcoming people which makes it easier for visitors to integrate. There are unlimited things to do in Austin for adults as well as children. If you are interested in exploring different destinations and engaging in certain activities, here is an overview of what Austin offers including some of its best accommodations and restaurants. Besides that, we highlight some of the family-friendly attractions that you can visit.
Fun Things to Do in Austin
Austin is a rich, diverse, and deeply engaging city. Regardless of your age, budget, location, and interests, you can never miss something fun to do while you're here. If you are contemplating going out when it's extremely cold, there are unlimited indoor spaces including museums where you can spend your precious time. and if you have a little energy to walk around the city, you definitely won't miss an avenue for live music or artistic exhibitions. This is a lively city and some of the best things to do while here include:
1. Visit the Greenbelt
Get ready for an extremely engaging day and put on your hiking shoes for a perfect outdoor adventure by visiting the Barton Creek Greenbelt. Traveling through the South Austin area, this is a go-to destination for all hiking enthusiasts including athletes who enjoy biking, swimming, and rock climbing.
And if you are somehow lazy but still don't want to miss on outdoor adventure, carry your hammock with you since there are many places where you can stay perched and watch the world go by. Those who are keen on having the perfect outdoor adventure can complete the gorgeous 12-mile hiking trail as they navigate through different terrains.
2. Tour the Fredericksburg's Wineries
Texas has its own unique version of Napa Valley and it's the Fredericksburg Wineries. If you have a weekend to spare or looking for an adventure, then you should consider touring this place. There's nothing as relaxing as walking through the massive lanes of acres of orchards that fill these wineries. And if you are a wine lover, then this will be a full package for you. You get to explore the orchard population while sampling different wines.
Some of the best places to visit include the Fat Ass Ranch and Winery. While it has an interesting name, you will love its frozen sangria. It's the best of the best. Becker Vineyards also offer a stunning overview with its lavender fields and captivating wine estate.
This is a reservoir lake that's found in the Colorado River. The stunning lake is a perfect recipe for adventure not only when it comes to boating but also swimming, picnicking, golfing, and watching the sunsets.
With over 25 boat rentals that routinely operate on this lake, simply rent a boat and hit the waters. You can pick from the sailboat, wakeboard boats, kayaks & jet skis, and houseboats among others. if you are afraid of doing it alone, then you can also opt for a captained rental.
Note: there are usually several other boaters navigating through L. Travis's waters and so you will enjoy your boating experience. Devil's Cove has one of the best party spots on this lake and you will find several boats anchored and tied together to create a big floating party.
4. Listen to Live Music
When it comes to living music, one avenue isn't enough. There are various locations and on top of your music menu should be Sagebrush. Hotel Vegas offers some of the best new tracks rocking the airwaves or the best local music scene that the Far-Out Lounge serves. Austin's calendar is littered with live music performances that are spread throughout the year. This is the capital city of live music and you have unlimited performances.
5. Hunt for Vintage Treasure
Austin has numerous vintage shops and this offers an interesting opportunity for you to hunt for vintage treasures. Vintage is definitely the new black....and here in Austin, Vintage art and clothing shops dominate. You can find various gems from different locations including Charm School Vintage with amazing frocks that will leave you looking effortlessly chic.
There is also the Pavement Vintage with curated and affordable alternatives while Uncommon Objects and Room Service Vintage have the best of classic décor and furniture.
6. Watch Bats from the Congress Bridge
This sounds weird and maybe unusual but in Austin, it's one of the most popular things that people actually do. That's why on any given day, you will find dozens of people at the Congress Bridge, especially at sunsets. Well, this place has more than 1.5 million bats and they fly out from this bridge every night!
It's a spectacular sight to behold and this makes Austin the biggest urban bat colony. For a closer and even better look, get in a kayak and cruise under the bridge.
7. Taco Taste Tour
There is no shortage of delicious food spots to indulge in Austin. However, Tacos are very popular and we can classify this city as the taco village in Texas. The offerings are quite diverse and designed for consumption at different times.
A classic serving from The Otto house would be ideal to curb your hunger pangs while a clean and satiating option from ATX Cocina would be nice for a happy hour. El Alma is a perfect spot for dinner tacos thanks to Chef Alma who has classic culinary skills when it comes to creating unique tacos.
Your lunch and late nights are covered as well. For instance, Torchy's tacos are known to be the pioneers of the food truck craze in Austin and they serve the most creative tacos. If you have dreamed about taco at night or your significant other has a craving for a sweet midnight snack, you can grab a serving from Tyson's Tacos.
8. Visit Lady Bird Johnson Wildflower Center
It's one of the best spots in Austin where you can go to relax and smell different flowers as you sightsee. Named after its co-founder, this wildflower center is an ideal avenue for nature lovers to spend time, especially during the weekends.
It offers deep insights into sustainable gardening and features multiple plant gardens. It also has several consulting, research, and conservation programs.
9. Visit Blanton Museum of Art
Its location at the intersection of Congress Avenue and Martin Luther King Jr. Blvd. makes it an attractive destination for those searching for educative adventures. It's known nationally for its spectacular collection of permanent galleries and temporary exhibitions. This artsy museum also features new collections regularly and so you can visit it a couple of times throughout the year.
Best Hotels in Austin
Whether you are looking for a cheap hotel, luxurious and premium accommodation, or simply somewhere exclusive to stay as a guest, Austin has it all. This city has a wide array of accommodation entities designed to cater to the different needs of guests and they are available at different prices.
Even though Austin has many hotels, there are those that have managed to stand out. This is because they offer value for money thanks to their design, facilities, and also proximity to other amenities. So, some of the best hotels in Austin that you can enjoy a restful night include:
1. Four Seasons Hotel, Austin
This lakeside retreat perfectly highlights the uniqueness of Austin when it comes to accommodation. Four Seasons hotel is located in the downtown area and offers a perfect mix of coolness and relaxation. It's a charmer that features spa treatments to local artistic displays.
This accommodation is rated as the best luxury hotel in this city thanks to its signature offerings. The delivery of southwestern hospitality with a complimentary style featuring stunning views of the cityscape and the nearby lake is definitely what you need when you are exploring this part of Texas.
The Four Seasons hotel features premium amenities including a heating saltwater pool, complimentary bikes, spa, and a restaurant onsite overlooking the lake. The rooms are well-furnished as well featuring flat-screen TVs, bathrobes and bath products, and fitness facilities among others.
It's rated as the hippiest hotel in South Congress and true to that, it lives up to its name. It's ultra-private and this means that it's only accessible to members and hotel guests. With a total of 14 rooms made with distinct decor, this is a great accommodation avenue where you can get to relax and later socialize with some of the prominent persons in business and entertainment.
Generally, Hotel Saint Cecilia has an artistic vibe, but you will definitely enjoy its lap pool, kimono-styled robes, bath products, a lobby library a bar, and free Wi-Fi among others.
3. Heywood Hotel
Heywood is a modern boutique hotel that offers one of the most unique accommodation experiences in Austin, Texas. It's the hallmark of creativity and features a total of 7 guestrooms.
It's just a few blocks from the downtown Austin area and close to the Lady Bird Lake, Sixth Street, and Austin Convention Center. Previous customer reviews indicate that it offers a 100% local hotel accommodation experience and its service delivery has been handcrafted to cater to the needs of different guests.
For safety and privacy, Heywood features 5 courtyard rooms with private baths, exterior entrances, and personal air conditioning/heat. Besides that, visitors have access to comfortable beds, free parking, good Wi-fi connection, a complete set of toiletries, large and spacious bathrooms, a white noise machine, and a good cup of coffee.
Not only is it ideal for individuals but can also suit group rentals and micro weddings. Overall, this is a fantastic hotel that's close to restaurants and major attractions in Austin, Texas.
4. JW Marriott, Austin
It has been voted as the top hotel in Texas in 2020 by Conde Nast readers. Located in the central part of the Austin area, JW Marriott Austin brings a perfect blend of luxury and comfort thanks to its outstanding design and sophisticated amenities.
Its location perfectly puts guests within a walking distance of the State Capitol, Mexic-Arte Museum, and the Austin Convention Center. It's worth noting that this luxurious hotel is furnished with large LED smart TVs, ergonomic chairs with comfortable work desks in addition to free Wi-Fi and coffeemakers. As a guest, you are guaranteed comfort and in case you want to stay active, there is a fitness center and an outdoor pool on the rooftop.
5. The Driskill
This is a modern in-bound Collection by Hyatt. Located in Brazos Street and 6th Street, right in the heart of Austin's downtown area, the Driskill has become an iconic hospitality landmark in the state of Texas. It's also one of the best places to stay while in Texas, offering restful nights.
Featuring 189 guestrooms, the Driskill hotel is perfect for family, friends, and group-inspired gatherings. The storied hotel spaces in addition to the matchless service. once your step your foot in this building, you will be drawn to its beautiful decor with rooms designed that are furnished with plasma TVs, leather furniture, and working tables. The charming vintage accommodation amenities also scenic city views. This hotel is a place where comfort meets vintage charm.
6. Hotel Granduca Austin
Granduca is a stunning hotel that offers picturesque views thanks to its hillside location. What makes it unique is that it offers a taste of European architecture while still keeping everything local. Well, its Italian design featuring fountains, hand-painted murals, a grand and well-manicured outdoor courtyard, in addition to antique carpets makes it ideal for those looking for something out of the ordinary.
While it's located 9 miles from downtown Austin, Hotel Granduca offers serenity as well as the peace of mind that you need while exploring different parts of this outstanding city. Its theme is large, stylish, and comfortable.
The walk-in showers, spacious room, wide bed, and ergonomic furniture offer a high level of comfort. Besides that, you will be impressed by the stunning views while surrounded by a casual and relaxing atmosphere.
7. The Westin Austin Downtown
Westin Austin downtown offers the perfect way to start and continue your adventure in this Texan city. The modern hotel is located right in the heart of Austin, near 6th Street. It's a walking distance to the 4 entertainment districts in addition to the convention center and the capitol building.
Those looking for a premium accommodation facility can enjoy the spacious guestrooms made with heavenly bars. Besides that, guests can also enjoy iPod docking stations, minibars, coffee maker, and free Wi-Fi access among others. The Westin Austin Downtown is also renowned for its on-site restaurant that offers a tasty menu featuring delicious southern cuisine.
Best Restaurants in Austin
Austin is a city that has a rich food culture. Its dining scene is quite diverse and engaging and it has evolved over the years. From the tasty barbecues to refreshing juices to sumptuous full-course meals, Austin has all the spots that have proven to be food-worthy. Some of the most iconic Austin restaurants include:
1. Ramen Tatsu-Ya
There's no better way to enjoy a Japanese-made Ramen other than visiting the Ramen Tatsu-ya, located in South Austin. It's rated as the best ramen joint in the city and its proximity to the nearby bars means that you can quickly gran a two-in-one dinner while here featuring your favorite drinks.
Generally, the food is delicious as its expertly made by experienced chefs. But you can never go wrong with the tsukemen dipping ramen. Don't forget to also have a taste of their satisfying desserts, croquettes, and katsu sliders.
2. Emmer and Rye
If you are probably thinking about an upscale restaurant for a dinner date or a weekend lunch, then Emmer & Rye is highly recommended. What makes this entity stand out is that everything is perfectly crafted and attention is given to detail beyond the normal service delivery.
If you won't love the food texture then the flavor will tingle your taste buds. and if you don't take note of that flavor, then the food color will certainly catch your eyes. The combination of well-prepared meals, stunning interior design, with exceptional service creates the perfect recipe for fine dining. This consequentially makes it the best restaurant in Austin for special occasions.
Emmer & Rye is quite fun and charming. Even if it's your first time, the waiters will always act as they know you, and their mall-sized plates feature a good measure of food. It's worth noting that these meals are usually prepared using organic sources, including seasonal dishes.
Note: if you have trouble selecting your meal, then you have it easy while here. You can simply as the server to give you anything that's served alongside Emmer & Rye's homemade roti bread! The best of it is that you get to interact with attentive servers and receive excellent services. well.... And they have one of the best cacio e pepe in this city.
3. Odd Duck
Odd Duck's history is quite simple. Well, this restaurant was first established as a food truck. But its delicious menu attracted hundreds of customers and as a result, it has grown to become a favorite among locals and tourists. But it's even more interesting as the type of food found here is almost a blend of what is served in food trucks and an upscale eatery.
It's ideal for those casual and random happy hour bites, a sumptuous weekend brunch, or simply a classy evening dinner. It's versatile and can accommodate nearly all types of needs. What is striking about Odd Duck is that food is usually served in the mismatched type of vintage cutlery.
4. Home Slice Pizza
This restaurant takes the crown of serving the best Italian pizza in Austin. Located in South Congress, Home Slice Pizza has quickly and steadily built a reputation for itself. It's unique and that makes it incomparable. What makes it even better is that it's affordable and you get to interact with friendly servers.
But you are obviously coming here for slices of tasty pizza. Well, they have the best in this city. Apart from the NYC-style Italian pizzas, you can also order cold subs and meatball sandwiches. And if you are a person who doesn't leave their cameras behind when out, this is Instagrammers heaven. Yes, it has a super good esthetic appeal.
5. Fonda San Miguel
This is a stunning place that serves delicious Mexican cuisine. Fonda San Miguel has definitely withstood the taste of time. it is one of the first few Mexican restaurants to be opened in the US in 1973.
Its menu is quite engaging and that's why you should make it a point to arrive here when you are hungry! Anything that's served here is exceptional and satiating and that's why you might find yourself requesting for a couple more servings just to "top up".
It's a favorite among the locals and so if you are planning to dine here on a weekend, ensure that you first get a reservation. Some of the customer favorites include mole, tacos al pastor, and ceviche.
6. Valentina's
It's a top restaurant when it comes to Tex-Mex food variety. Its menu consists of culinary creations made by the Tejano people in Texas. So, expect to find delicious treats that quickly melt inside the mouth. The food trailer is revered for its Tex Mex BBQ, sandwiches, and tacos.
Besides that, Valentina's also serves specials such as pastrami and burgers. If you are looking for something to grab in the morning, then you can request a serving of breakfast tacos, specifically the Real Deal Holyfield.
7. Franklin Barbecue
Not only is it rated as the best place for smoked meat in Texas but the entire country. Franklin is deeply immersed in its craft when it comes to serving Barbecue. While you might need to wait a couple of hours for the brisket, it's definitely worth the time and money.
It's perfect for a big wholesome lunch but make sure that you arrive early because the BBQ spot can actually run out of meat if you delay.
8. Fresa's Chicken
Austin has many restaurants that are gems but Fresa's Chicken is certainly among them. Its ambiance screams of relaxation thanks to its large outdoor patio overlooking the Creekside. It's perfect for lunch and dinner and nothing beats the combination of enjoying a sumptuous meal while being serenaded by the fresh outdoor air.
From the carbon-grilled chicken tacos to pear margaritas to chips and queso, the menu has everything that you need to satiate your hunger pangs. If you are hungry, Fresa's serves big plates of yummy grilled veggies, sweet potatoes, and chicken. The most interesting thing is that there is also ice cream!
9. Magnolia
Ever open, ever welcoming, and ever affordable. Of course, nothing can beat magnolia café when it comes to serving American meals, whether it's midday or midnight. It's a classic avenue that features warm and spacious sit-down tables.
The South Congress café is known to serve Tex Mex enchiladas, banana pancakes, and eggs scrambled in spicy and tasty love butter
10. Olamaie
It's another restaurant that's known for its attractive American Menu. Olamaie is located in downtown Austin and its Southern food delicacies are on another meal. The restaurant serves meals that will haunt your taste buds for quite a long time.
Eating here one time is never enough, and the more you keep sampling their menu, the more orders you will end up placing. Its scrumptious servings have earned it several awards including the James Beard Awards. Generally, its menu is designed to offer a farm-to-table kind of vibe. So, you can order a ranger-cattle wagyu ribeye, biscuit, or even dewberry hills farm chicken!
11. Via 313
Even though Homeslice is renowned for its NYC-style pizzas, Via 313 offers something different. It's one of the best restaurants in Austin where you can quickly grab a good and thick portion of your pizza slices. Its pizzas resemble those in Detroit with their rectangular and thick crust.
You get served a thick pizza with a crunchy shell but soft interior in addition to melty cheese as well as a tomato sauce topping. Via 313 is a favorite joint among Instagram foodies but you will also find it to be quite addicting. Eating the Detroit- style pizza once I never enough.
12. Lenoir
It has established itself as the best "Hot weather food" joint in Texas. Well, Lenoir normally uses domestically grown and prepared food sources that can be eaten in the Texan food scene. That's why you will find its menu featuring lots of natural wine and local meat. In addition to that, there are also several Mediterranean influences.
If you are keen on pre-dinner servings and drinks, the restaurant has a backyard wine garden that's ideal for special evenings and occasions. It's worth noting that this place is quite popular even though it has a seating capacity of 25 people. So, you need to make your reservations in advance
13. Perla's Seafood and Oyster Bar
There are very few spots in Austin that serve great seafood while offering you a great dining ambiance. Perla's Seafood and Oyster Bar features a great patio, so, you can always enjoy your meals while the refreshing breeze of wind fans you.
You can patiently wait for your order while seated under a large tree and it's the most wholesome thing, especially during the hot summer months. This will make you feel like you are vacationing in some coastal town. But you have to come back to reality as soon as you think about the heavy traffic that you are likely to find in the South Congress area. Its seafood offerings, as well as oyster bar, make it ideal for those lazy afternoons where you need something fresh to engage your taste buds.
Family-Friendly Attractions in Austin
Austin has lots of attractions that suit both adults and children. So, families with young ones can never have trouble finding kid-friendly avenues. the eclectic city has both indoor and outdoor avenues that offer nothing short of fun, triggering, and educational. While most of them are affordable, some are free and you can visit them as much as you can. Some of the most popular family-friendly attractions in Austin include:
1. The Austin Zoo
This is one of the top places that you should consider taking your child to in Austin. The zoo has more than 300 types of animals from over a hundred's species. They include cats such as tiger and lion, reptiles and amphibians, domestic animals, and native Texas wildlife like bronzed cowbird, short-lined skink, and harvestman, etc.
When planning your visit, make sure that you arrive early since animals are usually active in the morning when it's cool. To give your kids a different perspective, ensure that they take a train ride on the zoo's ground. Lastly, you can finish your day by walking along the trails that are made of granite gravel.
2. The Austin Nature and Science Center
If your kid is interested in science at an early age, then there's no better way to prepare them for the future other than taking them to this Nature and Science Center. The best thing about it is that there is a wide array of nature and science-based exhibits which means that you can take them more than once.
For starters, you can begin the tour by learning about some of the native wildlife found in the state of Texas. From there, you can take the kids to Dino Pit, an outdoor exhibit that features some of the oldest residents of Texas. Other places and activities they can engage in include visiting the pollinator gardens as well as exploring the pond life and water systems.
It's also worth noting that you and your kids can access this center freely. That's why you should make it a goal to visit as many times as you can.
3. Museum of the Weird
Museum of the Weird offers a truly unique experience with its quirky collection of oddities. They include the Texas Bigfoot that's located behind the Lucky Lizard Curios and Gifts.
Families also have a chance to explore the Cabinet of Curiosities that feature fossils, mummies, mermaids, and cryptids. While some of these creatures might recognize them from movies, nothing feels as good as seeing them live and getting to understand how they come about.
This is a true gem, especially to the young ones who are still more curious about life. Its weirdness is what makes it absolutely fun and it's truly one of the most unique places that you can take your kids to in Austin.
4. The Dinosaur Park
This is an attractive sculpture museum found in Wyldwood. The Dinosaur Park features life-size statues and it perfectly suits the young ones who are inclined to learn more about historic creatures. Unlike other parks that feature live animals, the Dinosaur Park is a picturesque area with full-scale statues that simply depict how the creatures that ruled the earth in ancient times looked like. Its worth noting that while its perfect for exploration and learning, its an ideal place for hosting events such birthdays. It features a nice playground, picnic spot, in addition to a gift shop.
5. Austin Aquarium
It's a great child-friendly place to go to if you are looking for an avenue to have indoor fun. With the ever-changing Austin weather, if you are thinking about unpredictability that hanging here in the afternoon with your young ones won't definitely disappoint you.
Your family gets a great chance to appreciate marine life. This aquatic zone features almost 35 deep-sea exhibits that reside in both cold-water ones and tropical areas. You will get to sea the large tanks hosting giant jellyfish, nautiluses, and shrimp.
Everything here feels quite surreal and they bring your kids to reality by simply offering them a minute portion of the sea life. Besides that, they can also touch and feed the starfish, leopard sharks, and stingrays. Austin Aquarium also has other land animals such as parrots, lizards, and chameleons.
6. BookPeople
If you can't visit the Museum of Weird for some quirky exhibitions, then you can still explore some form of an oddity by visiting the BookPeople. It's an interesting bookstore that also features quirky gift items. BookPeople is the biggest independent bookstore in Texas and has become a staple joint for the locals in Austin.
But one of the most popular sections is, of course, the kid's zone. If you think your young one is going to become a book nerd, this is a great place for them to begin their journey. This area features a quirky decor with a colorful and well-carpeted mini-amphitheater.
BookPeople normally offers weekly tory times sessions that are held three time a week, on Tuesdays, Wednesdays, and Saturdays. There are many tales to tell and the kids will never get tired of them since they get to learn and interact with their agemates.
7. Peter Pan Mini-Golf
It's been operating since 1964 and this miniature golf course is one of the most attractive and kid-friendly places where the little ones can have fun the whole day. It features two 18-hole courses with lots of challenges.
This mini-golf also features an old mill, a giant tyrannosaurus rex, the turtle, and the whale. It's an engaging, challenging, fun, and interesting place where you can also hold picnics and parties.
8. Thinkery
This is a place where children and families in Austin normally come to explore and enjoy hands-on activities and experiences. It's an ideal learning avenue because the young ones get to ask the "how's" and "whys" in a fun and interactive way using physical and scientific experiments.
It's described as a place where families and science blend and interact alongside one another. Thinkery features innovative buildings that offer hours of worthwhile activities. If you are not peering through the microscopes then you can practice different concepts regarding aerodynamics
Children also have the best opportunity to learn about the Animation Station found in The Innovator's Workshop or even to understand the relationship between sound and water in Currents Exhibit. Lastly, the space-age playground offers a great outdoor one where children can play and have fun with water.
9. Zilker Botanical Garden
Found in downtown Austin is Zilker Botanical Garden. It's famously known as "the jewel in the heart o Austin". This garden truly, it lives up to this phrase since it's one of the most visited avenues in this city. It's ideal for exploring with kids and the young ones will certainly be delighted with the many themed gardens spreading across more than 28 acres.
Some of the most attractive zones include the Rose Garden, Hartman Prehistoric Garden, and the Taniguchi Japanese Garden. Zilker Botanical Garden is a wholesome place that normally overflows with families. So, make sure that you book your reservation earlier.
10. Mayfield Park
There is nothing as beautiful as witnessing the stunning plethora of vibrant peacocks. Mayfield Park has a peafowl... well, peafowl simply means a family of peacocks. This is a fascinating place where you and your young ones can explore the gardens while viewing what the avian family has to offer.
11. Jumpoline Park
If it's a rainy or a cold day, you don't have to forgo your planned adventures. The Jumpoline Park is a great indoor complex that features trampolines, massive slides, bounce houses, and obstacle courses. Your young ones will definitely have a great time in this fun park.
Whether temperatures increase or it gets cooler if it's a weekend, weekday, or holiday and regardless of your age, Austin has everything for every season and everyone. From its historically rich museums, the diverse food scene, lakes, to parks, there are lots of fun things to do in this city. It's a lively place that's never lacking and features some of the best hotels and restaurants nationally. So, if you are looking for the perfect way to have an adventure, then the gems in Austin are unlimited and will definitely cater to your needs.