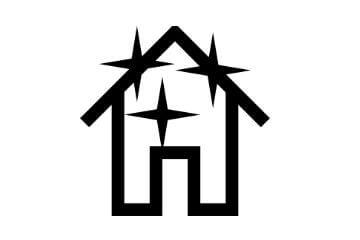 With our regular cleaning service we provide you with an outstanding cleaning job at an affordable price. Our dedicated cleaners are true professionals and make sure your home is transformed into a spotless place.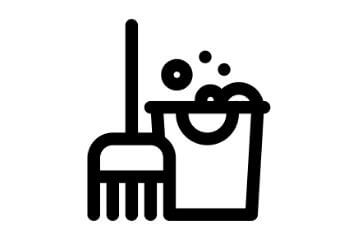 The deep clean service option is a comprehensive top-to-bottom clean. We recommend a deep cleaning if you have not had your apartment professionally cleaned within the past three (3) months or if you do not use a cleaning service on a regular basis.
Every Cleaner Is



 EXPERIENCED & PROFESSIONAL
 BACKGROUND & REFERENCED CHECKED
 INTERVIEWED IN-PERSON
 HONEST AND DEPENDABLE
 ENGLISH SPEAKING
ALWAYS IMPROVING
 INSURED & BONDED
Who We Are
Maid Sailors was started to remove the hassle of finding, booking and paying a professional cleaner. At Maid Sailors, we believe that having a clean home leads to a fuller, healthier and more productive life. Cleaning services have always been viewed as a luxury service for wealthy individuals but we are starting a movement to make cleaning services available to a broader audience. By creating an easy way to match homeowners with trusted, professional service providers at affordable rates, we're taking the first step toward our mission of providing cleaning services to everyone.
OUR 100% SATISFACTION GUARANTEE
It is our goal to offer you the best possible cleaning service available.
If you aren't 100% satisfied with your cleaning we will come back and re-clean for free!
Manhattan's Best House Cleaning Service | Maid Service

Next

Previous

What Customers Are Saying About Us
I have used Maid Sailors a few times over the past year, and each and every time, they do a fantastic job! Their attention to detail is fabulous, the eco-friendly products they use are excellent, and their customer service is top-notch.
Jessica
Love this company! Great, reliable service, i wish every company were like this. If anyone needs an Maid Sailors Cleaning Service choose this company.They really do care about their customers.
Stephanie
What a great experience dealing with Maid Sailors. Quick response, friendly, reliable and terrific job. This is by far the best I've dealt with in New York City and has become my regular service.
Julie
Impressive service. Really, I have to admire it. I used this site twice to clean my apartment and I am very happy with their services. The staff are awesome. Heartiest thanks to them. They are very helpful and careful. Will use this site again.
Sharon
My friend referred me to Maid Sailors after they did an amazing cleaning job at her apartment. The cleaners were extremely professional and polite. The cleanings were extremely affordable while being very accommodating of my busy schedule.
Jacky
I really like this local NYC cleaning company. My home has never been cleaner. I would be using you guys again.
Madison
Using Maid Sailors was very easy. I was able to book it over the phone and then they arrived on time. I received a move out cleaning and they left my apartment spotless. They were able to save me and get my deposit back.
Marceline
THE NEW YORK CITY TRAVEL GUIDE
Welcome to New York City, home to the iconic Empire State Building and the United Nations Headquarters. History informs that five independent cities that include Queens, Bronx, Staten Island, Brooklyn and Manhattan consolidated to form a five borough "Greater New York" on December 31, 1897. The city had a total area of 360 square miles and a population of roughly around 3,350,000 people.
Today, 40million tourists flock to the city each year proving the city's diversity and incredible vibrancy making it still the cultural capital of the USA.
There surely are few attraction and to do things around that build memories to treasure. New York has the most population in the United States. It is the center of commerce, art, fashion, and technology.
It is best to sport summer outfits during the warm months of June until August. It is mostly cold from October to April and freezing specially on January and February.
Make a good vacation in the Big Apple with this handy friend to guide your travel.
Have fun and enjoy bus tours around the city with your loved ones. New York offers hop-on-hop-off buses to take you to your choice destination. Open top double decker buses with automated guide system are also great for traversing the whole city. Night tours are also amazing. A breathtaking display of New York lights come to life. You may also tour around via bike or boat. Tour services are easy to reach to customize your trip. Other modes of transportation in New York include taxis, buses, subway trains, limousine services and car rentals that will suit your budget and style.
From John F. Kennedy Airport, Hilton Hotel is located at about ¼ mile away. Here are other Inns, lodges and hotels near JFK Airport to choose from. Airport shuttle services will take you there.
Transportation
PORT AUTHORITY BUS TERMINAL - 625 8th Ave, New York, NY 10018, United States
+1 212-502-2200
ATLANTIC AVENUE TERMINAL - 128 Flatbush Ave
Brooklyn, NY, United States
+1 718-330-1234
METRO-NORTH RAILROAD - 89 E 42nd St
New York, NY, United States
+1 212-532-4900
EAST RIVER FERRY – NEW YORK WATERWAYS -
E 35th St
New York, NY, United States
+1 800-533-3779
For car services, call (212) 777-7777 and choose from cars, vans, SUVs and limos to take you to your points of interest.
Hotel Suggestions
GRAND HYATT NEW YORK - 109 E 42nd StNew York, NY, United States
+1 212-883-1234
THE ST. REGIS NEW YORK - Two East 55th Street, at Fifth Avenue; New York,; New York; 10022; United States;
NEW YORK HILTON MIDTOWN MANHATTAN - 1335 Avenue of the Americas, New York, NY, 10019, USA, Tel: +1-212-586-700
HILTON TIMES SQUARE - 1568 New York, NY, 10036, USA Tel: +1-212-719-1600
WORLD CENTER HOTEL - 144 Washington St, New York, NY 10006, United States
+1 212-577-2933
BROADWAY HOTEL AND HOSTEL - 230 W 101st, New York, NY 10025, United States
+1 212-865-7710
CLUB QUARTERS WORLD TRADE CENTER -
140 Washington St, New York, NY 10006, United States
+1 212-577-1133
THE TOWERS - 100 East 50th Street NEW YORK, NY 10022, USA.
HOLIDAY INN MANHATTAN - 125 W 26th St, New York, NY 10001, United States
+1 212-430-8500
MURRAY HILL EAST SUITS - 149 E 39th St, New York, NY 10016, United States
+1 212-661-2100
+1 212-288-3700
LARCHMONT HOTEL - 27 W 11th St, New York, NY 10011, United States
+1 212-989-9333
CHELSEA LODGE - 318 W 20th St, New York, NY 10011, United States
+1 212-243-4499
THE PIERRE A TAJ HOTEL - 2 E 61st St, New York, NY 10065, United States
+1 212-838-8000
SEAFARERS INTERNATIONAL HOUSE - 123 E 15th St, New York, NY 10003, United States
+1 212-677-4800
GARDEN INN SUITE - 151-20 Baisley Blvd, Queens, NY 11434, United States of America
JFK INN - 154-10 S Conduit Ave, Jamaica, NY 11434, United States
+1 718-723-5100
SUPER 8 JAMAICA NORTH CONDUIT - 15167 N Conduit Ave, Jamaica, NY 11434, United States
+1 800-536-0519
DAYS INN JFK AIRPORT - 144-26 153rd Ct, Jamaica, NY 11434, United States
+1 718-527-9025
HOLLIDAY INN EXPRESS KENNEDY AIRPORT - 153-70 S Conduit Ave, Jamaica, NY 11434, United States.
For hotel inquiries, please click on the link. http://www.choicehotels.com/en/contacts
Places of interest
The Statue of Liberty
-a colossal sculpture on Liberty Island in New York Harbor.
The Metropolitan Museum of Art
- The largest art museum in the United States and one of the ten world's largest. It sits along 1000 5th Ave, New York, NY 10028, United States
Times Square
- the major commercial center near Midtown Manhattan, New York City.
Rockefeller Center
- the 19 commercial building complex between 48th and 51st streets in New York.
It is located at #45 Rockefeller Plaza, New York, NY 10111, United States
Grand Central Terminal
– is a commuter railroad terminal that can be found at #89 E 42nd St, New York, NY, 10017, USA.
Solomon Guggenheim Museum
– it is a museum of both modern and contemporary art standing at 1071 5th Ave, New York, NY 10128, United States.
Intrepid Sea, Air and Space Museum
– a maritime and military collection museum located at Pier 86 W 46th St and 12th Ave, New York, NY 10036, United States
Ellis Island
– Is where the ruins of a creepy abandoned hospital positions and is a part of the Statue of Liberty monument. The place is a great American historical landmark.
United Nations Headquarters
– See what's new and what's inside the UN through their Visitor Center where you would be welcomed by warm UN staff. The headquarters is located in New York, NY 10017, United States.
For more exciting adventure, also visit Radio City Music Hall, Coney Island, Bronx Zoo, Saint Patrick Cathedral, Museum of the Moving Image, and the Metropolitan Opera House.
Enjoy your vacation, have fun in your adventures, make memories, capture unforgettable moments and stay safe. For emergencies, you may dial 911 or 311 for assistance. You may also follow the link below for important numbers that may be useful for you during your vacation.
http://new.york.metroguide.com/new_york_helpful_numbers.html
Our Latest Manhattan NY Travel Guide
If you have ever wanted to travel to New York City, you might want to visit one of the most popular boroughs in the region called Manhattan. This is an extremely populated area with almost 1.7 million people living in the area. In fact, Manhattan is the most densely populated part of New York, consisting primarily of Manhattan Island. There are some other fields including Marble Hill and several smaller islands in the surrounding area that are included in this total. In this article, we will present an overview of the history of Manhattan, how this borough appears today, and also look at the primary means of transport that are available right now.
Overview Of Manhattan
Once occupied by Native Americans, specifically the Lenape tribe, it's origins in American history begin with all of the mappings that Henry Hudson did back in the 1600s while sailing with the Dutch. This region was purchased from what would amount to little over $20, represented by beads that the Native Americans found valuable. The word itself, Manhattan, is a derivative of the words used by this tribe in describing the many islands and their hills. Other interpretations have suggested that it also means a place of intoxication. Some records seem to indicate that other explorers may have found the region before Henry Hudson, specifically Giovanni Verrazano who is said to have discovered it about 100 years earlier. It has also been called New Netherlands, a reference to the Dutch explorers, making 1625 the actual birthday so to speak, of New York.
The Battles To Possess Manhattan
Several wars were part of the formation of this city. The battle of New York occurred during the 1600s, ending with the Treaty of Westminster back in 1674. It was also part of the early stages of what would become the American Revolution, a place that the English occupied in the late 1700s, and by 1788 it was one of the five capitals of the United States, specifically under the Articles of Confederation. A year later, United States Supreme Court met for the very first time at Federal Hall located in Manhattan, the place where the United States Bill of Rights was created and subsequently ratified.
The Development Of Manhattan
Manhattan and New York began to develop into what most would call the economic center of the United States. It had many trading connections that were established with places like Canada using the Erie Canal. This is also during a time when immigration levels were quite high, and the county boundaries were set, creating a landscape of structures and different ethnicities that would begin to inhabit this area. Famous people such as Teddy Roosevelt were born in Manhattan, and the Statue of Liberty was given to the United States during this time. The New York City subway was developed during this period, as well as many bridges, and the development of skyscrapers have begun. Despite the great depression occurring in the early part of the 1900s, Manhattan continued to grow and thrive. An example of its tenacity during this time was the construction of the Empire State building. However, it was not until the 1980s where Manhattan began to be recognized as a world leader regarding finances, and level of prominence that it retains even today.
The World Trade Center Twin Towers
One of the greatest travesties in all of American history was the destruction of the twin towers. These were located in lower Manhattan, and since that time, much of that has been restored. The museum and a memorial were constructed at the place where Ground Zero occurred, and is a representation of the strength of not only Manhattan but the United States. Its ability to rebuild despite all obstacles is referential of what Manhattan is all about.
Understanding The Geography Of Manhattan
Before we begin to describe many of the places that you can visit once you arrive in the city, it's good to understand a little bit about the terrain. Manhattan itself is divided into three sections which include Upper Manhattan, Midtown, and Lower Manhattan. The lower portion is also referred to as Downtown and the upper part called Uptown. If you find yourself on Fifth Avenue, you will be on the actual dividing line between East and West Manhattan. The lower part is everything below 14th street. Midtown is from 14th St. all the way to 72nd street. Anything beyond 72nd St. is considered to be Uptown.
Getting Around In Manhattan
When the city was originally designed, it was not designed for accommodating the nearly 2 million people that reside there now. The streets are very congested, especially during the early morning hours when people are trying to get to work, and of course in the late afternoon when they are going back home. In fact, 54% of the city's population uses one form of transportation above all others, the results of not wanting to deal with driving in the city or paying for what can be very expensive cab fares. The New York subway system is one of the oldest public transportation systems, offering services 24 hours a day. It is a very efficient way of getting around the city, hosting more stops and stations than any other rapid transport system used worldwide. Other forms of transportation include trains, city buses, and ferries and cruises that are used for both sightseeing and getting people to their jobs. Additional modes of transportation, one of which is very popular, includes using taxis. If you have watched any movie about New York, you have more than likely seen one or two scenes were taxis are used, some of them offering flat-rate fares. Rental cars will apparently be used by those visiting the city, and you can, of course, cycle or walk wherever you want to go. Now that you know how you can get around in Manhattan let's look at the places that you ought to go.
Where To Begin Sightseeing
There are so many places to work in Manhattan; it is hard to imagine that a person could see everything on a one or two week. You can hit the highlights, seeing the most popular destinations, some of which include the Empire State building and the Chrysler building. The Empire State building is centrally located in Manhattan, right on 5th Avenue in between 33rd and 34th street. It was opened by Pres. Hoover back in the 1930s, and recently went through a half $1 billion renovation back in 2010. It is iconic because of its Art Deco style, one that is very easy to recognize. Considered to be one of the seven wonders of the modern world, it provides all tourists with a beautiful view of New York, all the way up to the top 102nd floor. The Chrysler building is also something that everyone should see, located on 42nd Street and Lexington. It is also an Art Deco style, made back in the 1930s, originally built for Walter Chrysler was head of the Chrysler Corporation. Additional places that you can include times square, the New York public library and, of course, the iconic Brooklyn Bridge. And finally, you can complete your tour of the highlights of Manhattan by visiting Carnegie Hall, The High Line, and the beautiful Bryant Park.
Secondary Places To Visit
If you are going to be in Manhattan for a much longer period, preferably for 3 to 4 weeks, you might want to consider going to many of the other very popular tourist attractions that you can visit while you are there. One of the most popular is the St. Patrick's Cathedral, which is also on Fifth Avenue. It was made back in 1878. The neo-Gothic style, contrasting sharply with the surrounding skyscrapers, makes it stand out amidst all of the modern architecture. The exterior is made of stone clad in marble, and due to the pollution and acid rain, it had to be renovated back in 2012 for nearly $200 million. It also has some of the most beautiful ornate stained glass windows that were crafted not only by Europeans but Americans. Another place you can go in Central Park, which initially opened up in 1857. It covers 843 acres. It is managed by the Central Park Conservancy and is one of the most famous parks that is visited by people from all over the world. It holds annual events such as Shakespeare in the Park, and there are many indoor attractions including the Belvedere Castle. There are exhibitions, sculptures, and structures that you can see throughout the park that includes The Gates, Strawberry Fields and the iconic Cleopatra's Needle. Another park that is very famous is the Battery Park which is only 25 acres in size. The Apollo Theater which is in what is called the Harlem neighborhood of Manhattan, a place that gets over 1 million visitors every year. If you do like historical sites involving music or theater, you should also visit the Rockefeller Center. The Rockefeller family commissioned this, also containing Radio City Music Hall. The Lincoln Center for the Performing Arts is another place that you can go, home to the Metropolitan theater. And finally, you can visit Madison Square Garden and the 9/11 Memorial and Museum, a tribute to the attacks on America that occurred on September 11, 2001.
Final Places To Consider Going
If you have been diligent in your sightseeing, and you have about a week left, there are some other places that you should consider visiting in Manhattan. This would include the Roosevelt Island Tramway, the High Bridge, the Bard Graduate Center, and the Children's Museum of Manhattan. The Bard Graduate Center is an excellent place for people that like to go to museums, featuring rotating exhibitions every year, allowing those with creative minds to take part in the new and innovative arts and designs that will be available for all to see. You can also watch multi-channel videos, watching information that will get your brain thinking. It is also very inexpensive to go here, about seven dollars a person, but is well worth the journey to this destination if you enjoy things related to art.
Where To Get Souvenirs
At the end of your trip, you will likely want to purchase souvenirs that people will appreciate as a result of your journey. It's very easy to find many markets, and great places to shop, some of which are entirely unique. Most people have heard of 5th Avenue probably the most famous place, for doing high-end shopping. They contain a multitude of boutiques and shops that will include top-selling manufacturers such as Louis Vuitton, Versace, and Saks to name a few. Times Square is also a great place to go shopping, featuring many of the same high-end brands that you will find on 5th Avenue. SoHo is another great place to work in Manhattan, primarily because they have so much to offer at much lower prices. This is the home to some smaller independent stores that are well worth visiting, providing you with the shopping experience that you have probably never had. You can also go to the Rockefeller Center where you can find stores and retailers that have products to sell, and a wide variety of refreshments as well as dining options. These are all great places to go as you complete your trip to Manhattan.
Now that you have a basic overview of what you will find in Manhattan, the tourist attractions that you should visit, and also some of the best places to get souvenirs, you will now have all of the information that you need to make your journey complete. You simply have to find your way there. This can be done by either using public transportation such as the subway, or getting a taxi ride to any destination of your choice. Manhattan is a magnificent city that everyone should visit at least once, and while you are there, check out everything that we have presented in this Manhattan NY travel guide.