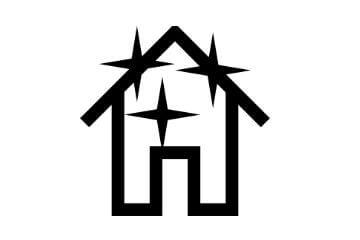 With our regular cleaning service we provide you with an outstanding cleaning job at an affordable price. Our dedicated cleaners are true professionals and make sure your home is transformed into a spotless place.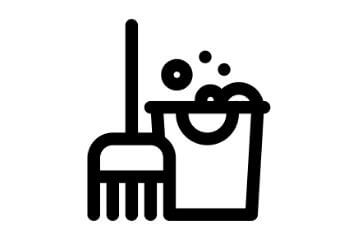 The deep clean service option is a comprehensive top-to-bottom clean. We recommend a deep cleaning if you have not had your apartment professionally cleaned within the past three (3) months or if you do not use a cleaning service on a regular basis.
Every Cleaner Is



 EXPERIENCED & PROFESSIONAL
 BACKGROUND & REFERENCED CHECKED
 INTERVIEWED IN-PERSON
 HONEST AND DEPENDABLE
 ENGLISH SPEAKING
ALWAYS IMPROVING
 INSURED & BONDED
Who We Are
Maid Sailors was started to remove the hassle of finding, booking and paying a professional cleaner. At Maid Sailors, we believe that having a clean home leads to a fuller, healthier and more productive life. Cleaning services have always been viewed as a luxury service for wealthy individuals but we are starting a movement to make cleaning services available to a broader audience. By creating an easy way to match homeowners with trusted, professional service providers at affordable rates, we're taking the first step toward our mission of providing cleaning services to everyone.
OUR 100% SATISFACTION GUARANTEE
It is our goal to offer you the best possible cleaning service available.
If you aren't 100% satisfied with your cleaning we will come back and re-clean for free!
Brooklyn's Best House Cleaning Service | Maid Service

Next

Previous

What Customers Are Saying About Us
I have used Maid Sailors a few times over the past year, and each and every time, they do a fantastic job! Their attention to detail is fabulous, the eco-friendly products they use are excellent, and their customer service is top-notch.
Jessica
Love this company! Great, reliable service, i wish every company were like this. If anyone needs an Maid Sailors Cleaning Service choose this company.They really do care about their customers.
Stephanie
What a great experience dealing with Maid Sailors. Quick response, friendly, reliable and terrific job. This is by far the best I've dealt with in New York City and has become my regular service.
Julie
Impressive service. Really, I have to admire it. I used this site twice to clean my apartment and I am very happy with their services. The staff are awesome. Heartiest thanks to them. They are very helpful and careful. Will use this site again.
Sharon
My friend referred me to Maid Sailors after they did an amazing cleaning job at her apartment. The cleaners were extremely professional and polite. The cleanings were extremely affordable while being very accommodating of my busy schedule.
Jacky
I really like this local NYC cleaning company. My home has never been cleaner. I would be using you guys again.
Madison
Using Maid Sailors was very easy. I was able to book it over the phone and then they arrived on time. I received a move out cleaning and they left my apartment spotless. They were able to save me and get my deposit back.
Marceline
BROOKLYN TRAVEL GUIDE
New York is one of those places in the world where the people never sleep. It is always alive, and there are certain parts of the state which are intriguing for those who want to enjoy the beauty of this location and all that it has to offer. One of the fascinating areas in the state comes in the form of Brooklyn. Let's take a look at what a person was coming in for the first time can take a look at. There is so much to do in Brooklyn for those who wish to have fun and enjoy their time.
History
Let's begin with the history of this borough and how it came about. Brooklyn is home to over 2,000,000 people, and the number is continuously growing. It is the most populated district in all of New York City. It holds substantial power within local politics because of its size and role in history. It has been around for 350 years as land used by European settlers. It was formalized as a city in 1834 when it had its first mayor in the form of George Hall. This was a diverse city before consolidating with the rest of the city and becoming a borough in 1898.
At one point, it was called a 'Twin City' with New York City because of its firm hold politically.
As for the culture in the area, it has always been regarded as having a bit of 'hipster' to it compared to the rest of the state. Many people flocked to this location to get a feel for the artistic beauty of the nation and area. This is something that can't be found in other boroughs and appeals to many in the area.
As for the present time, the mayor is Bill de Blasio, and he looks after all five boroughs as decided after the consolidation period.
Major Attractions
Want a little flavor of history right away? The 23rd Regiment Armory is a great place to begin. It is a magnificent landmark and dates back to the 1800s. It is quite the experience for those who want to get a feel for what happened on these lands before. This is a good landmark to look at as soon as you can considering it is on a different side of the borough compared to other markers.
The Barclays Center is the main sporting arena in the borough and is home to the Brooklyn Nets. If there is a basketball game going on, it might be nice to visit and take in the atmosphere. The games tend to see several superstars living in the area including part owner Jay-Z. It is also home to the New York Islanders for those who are into ice hockey and prefer to watch that instead.
The Afropunk Fest, which takes place at the Brooklyn Navy Yard, is fascinating as well and can be quite intriguing for those who are trying to get a feel for the culture. There are many artists who perform and the food is excellent as well.
Another key attraction to take a look at would come in the form of Atlantic Antic, which is close to the waterfront. It is a wonderful event where a lot of people show up with their families.
Restaurants To Visit
What about the local food options for those who are going to want a meal to enjoy? Are there enough opportunities for you to make the most of? Indeed, there are quite a few excellent food options for you to enjoy and soak in. Let's take a look at what those options would be.
2 Duck Goose located at 400 4th Avenue and is a great option to go with. For those who have never had great duck meals, you are going to have quite a plateful here. They make some of the finest duck meals on the market right now, especially in Brooklyn.
983 Bushwick's Living Room is the next restaurant to consider. With some of the finest Philly cheesesteak and Buffalo chicken, you are going to be able to enjoy some of those classic American meals that people adore. Seek this restaurant out if you want a range of options that taste as great as you want them to.
The final restaurant to consider in this guide would come in the form of A&A Bake & Doubles. They create these wonderfully delicious sandwiches in the form of 'doubles'. Pick the hot sauce you want as that is going to make you customize in the long-term. Get the most out of what they have to offer as you will love it immediately.
Nightlife
What about those who want to be able to enjoy the nightlife? There are quite a few things to do with regards to being able to have fun at night. As stated before, New York City is a place that does not sleep in general and the same goes for Brooklyn. You are always going to have something to do, and that is always a positive to say the least. Here are a few locations to keep in mind with regards to the nightlife in Brooklyn.
61 Local is a perfect place for those who are not looking to go wild at night and just want to have something cozy and easy on the body. If you don't wish to do something wild, you will be able to grab a bit of wine and just enjoy the setting in Brooklyn here. It is a great place to look at right away.
Almeda is more lively and is a beautiful bar for those who want to get a drink and be able to enjoy themselves at the same time. You are never going to want to leave after you attend Almeda. They have been around for a while and are loved by locals in the area.
Barnes has a more Western feel to it and is one where you are going to have many Country singers pop on by and perform. If you are into that, this is the place to be. They are going to have a lot for you to soak in and enjoy.
Shopping
What about being able to shop? You are going to want to do a little bit of shopping before you leave the borough. There are a few locations that you are going to be able to shop in. Remember, New York as a city is regarded as being able to provide one of the best shopping experiences in the entire world.
Atlantic Center Malls is a great place to go for those who want to be able to get to as many big box stores as possible. It is the largest one in the area, and you are going to love it. It is right at the Barclays Center for those who are going to a game as well. You can do both at the same time.
Another good option for shopping needs would be King's Plaza Mall. Most locals in the area would cite this as being the 'best' mall in the borough. It is newer and is one of those options that has this natural appeal to it that you are not going to find elsewhere.
There is a range of stores to work with in this mall, and that always doesn't hurt.
Hotels
Where are you going to be staying when you reach? This is the first thing you are going to be thinking about. Well, there are a few options in the borough for you to work with based on your particular needs and wants.
Hotel Le Bleu is one of those budget-friendly options that is homely and is going to fit in with your needs. This is one of those options that is tucked into a corner of the borough and is enjoyable for those who just need a place to rest during the night.
For those who want something more unique, it would be time to take a look at what the McCarren Hotel and Pool because they are known for having a few uniquenesses to their overall value. All aspects of it are chic and modernized to ensure you get the most out of the experience, and that is never a bad thing.
The final option for your hotel selection would come in the form of Marriott at Brooklyn Bridge. It is unique and is going to have the overall class that you are expecting when traveling to this part of the world. If you want professionalism, efficiency, and gorgeous rooms you will most likely wish to go with this option in town over anything else.
Performing Arts
For those who are into performing arts, there are many options in the area for you to enjoy as a whole. There is no reason to feel restricted because of how many performing arts opportunities there are for you to go with. There are so many; you could go with one everyday of the week if that is what you desired.
So, which ones are the way to go for sure? Let's take a look.
The first option would come in the form of Bargemusic, which has a bit of a classic flavor to it. This is wonderful for those who are trying to get a feel for how Brooklyn was in the past and how it must have been back then. It is always enjoyable for those who are just coming to the borough for the first time.
Another option would be Jazz 966 which is a fantastic opportunity for jazz lovers. If that is your thing, you are going to want to go to this location as soon as possible. Some of the brightest local talents are seen performing here, and the overall experience is lovely as well.
The last option would involve Kings Theatre, which has been around for a significant amount of time and had quite the history behind it. It will have a range of things going on, and you will be able to make the most of it.
Tips To Enjoy The Trip
There are certain tips you are going to need to keep in mind for the entire voyage. This is a gorgeous borough, and you are going to love the cultural experience it has to offer. One of the key tips to keep in mind would be to enjoy the experience and the ambiance of the location. Truly soak it in as you are not going to find it anywhere else. This is truly one of those places in the state that are going to wake you up and change your life. Don't try to hold yourself back as that is the beauty of Brooklyn and all that it encompasses.
Make sure to have a complete itinerary in place, but there are going to be moments where just roaming around will be nice. This is the charm of being in a borough where there is something to do on every corner. This is a big part of the experience as you are going to realize the power of Brooklyn and how immersive it can be.
There is no reason just to get stuck with a particular route and not be able to enjoy the rest is on offer. Be patient as that is going to let you make the most of your time in the borough.
When it comes to culture, diversity, and being the heart of a state, Brooklyn is as good as it gets. This is one of the most beautiful locations in the world when it comes to the people living there and the overall aesthetics of the place. Those who get to feel the vibrancy of this place is never going to want to leave. It is magical and has a hold like nothing else. Take a look at this beautiful place and truly ensure the experience when in town because it might never be matched again. This is the beauty of Brooklyn.