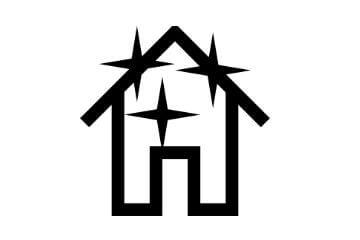 With our regular cleaning service we provide you with an outstanding cleaning job at an affordable price. Our dedicated cleaners are true professionals and make sure your home is transformed into a spotless place.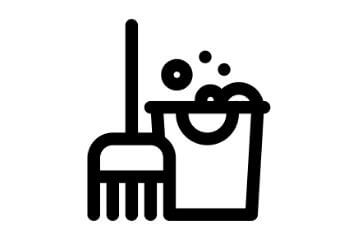 The deep clean service option is a comprehensive top-to-bottom clean. We recommend a deep cleaning if you have not had your apartment professionally cleaned within the past three (3) months or if you do not use a cleaning service on a regular basis.
Julie Nolan

What a great experience dealing with Maid Sailors. Quick response, friendly, reliable and terrific job.
This is by far the best I've dealt with in New York City and has become my regular service. Julie - New York, NY
Every Cleaner Is



 EXPERIENCED & PROFESSIONAL
 REFERENCE CHECKED
 INTERVIEWED IN-PERSON
 HONEST AND DEPENDABLE
 ENGLISH SPEAKING
ALWAYS IMPROVING
 INSURED & BONDED
Who We Are
Maid Sailors was started to remove the hassle of finding, booking and paying a professional cleaner. At Maid Sailors, we believe that having a clean home leads to a fuller, healthier and more productive life. While cleaning services have always been viewed as a luxury service for wealthy individuals, we are starting a movement to make cleaning services available to a broader audience. By creating an easy way to match homeowners with trusted, professional service providers at affordable rates, we're taking the first step toward our mission of providing cleaning services to everyone.
OUR 100% SATISFACTION GUARANTEE
It is our goal to offer you the best possible cleaning service available.
If you aren't 100% satisfied with your cleaning, we will come back and re-clean for free!
It's as Easy as 1-2-3
BOOK: Tell us when and where you want your home cleaning.
CLEAN: A certified cleaner comes over and cleans your place.
HAPPINESS: Sit back and relax. Enjoy your sparkling home!
Boston's Best House Cleaning Service | Maid Service
Next

Previous

What Customers Are Saying About Us
I have used Maid Sailors a few times over the past year, and each and every time, they do a fantastic job! Their attention to detail is fabulous, the eco-friendly products they use are excellent, and their customer service is top-notch.
Jessica
Love this company! Great, reliable service, i wish every company were like this. If anyone needs an Maid Sailors Cleaning Service choose this company.They really do care about their customers.
Stephanie
What a great experience dealing with Maid Sailors. Quick response, friendly, reliable and terrific job. This is by far the best I've dealt with in New York City and has become my regular service.
Julie
Impressive service. Really, I have to admire it. I used this site twice to clean my apartment and I am very happy with their services. The staff are awesome. Heartiest thanks to them. They are very helpful and careful. Will use this site again.
Sharon
My friend referred me to Maid Sailors after they did an amazing cleaning job at her apartment. The cleaners were extremely professional and polite. The cleanings were extremely affordable while being very accommodating of my busy schedule.
Jacky
I really like this local NYC cleaning company. My home has never been cleaner. I would be using you guys again.
Madison
Using Maid Sailors was very easy. I was able to book it over the phone and then they arrived on time. I received a move out cleaning and they left my apartment spotless. They were able to save me and get my deposit back.
Marceline
Finding The Best Cleaning Services Boston Has To Offer
Here in Boston there are many opportunities for your home or business to become a little cluttered or dusty. For example, the hot summers blow in dust from all over, irritating allergies and giving everything in your home a dirty tinge. Winter brings in a ton of moisture that is left to freeze and thaw over and over again, making your entryways slick and dirty. Not only are cleaning problems a nuisance, but they can also be a major health hazard.
Luckily, this great city is home to a multitude of cleaning services. There are corporate companies with national guidelines, and private businesses that go back for generations and have proven themselves time and again. Facing so much choice can overwhelm someone, especially if they want to establish a long-term relationship with the company.
How do you get started with finding the best cleaning services NYC has to offer? There are a lot of factors that go into finding the perfect company for you. To help you narrow down the list of places in your area, we have come up with a series of questions you should ask yourself before picking up the phone. Sit down with a pen and paper and prepare to transform your home or office into the cleanest place possible.
Assess Your Long-Term Goals
The first thing you want to decide is if whether or not you want to establish a relationship with a cleaning service. Some businesses are better set up to come into your life for one day and then leave without further word. Others pride themselves in their long-term business relationships with you and other clients.
If you just need help with spring cleaning, taking care of an abandoned home or old attic, or want to start fresh in one of the rooms, then you'll probably be happy with a smaller company that focuses on one-time gigs. They will arrive, help you clean what you want, and then leave the maintenance up to you. If you are someone who is overwhelmed by your current dirt and clutter, try doing things this way.
On the other hand, if this is for your office or store, or if you have a large house that is difficult to maintain on your own, then you may want to find a company that will come clean for you on a set schedule. Small offices usually have cleanings on the weekends. A person with a medium-sized house is usually happy with the once a month visit.
Of course, you can change the frequency as you need it. It is common to have a cleaner come over to your home every two weeks or to have your large office swept every day.
Form A Budget
Not all of the cleaning services NYC offers are cheap. However, it's a good rule of thumb that the more expensive your schedule, the more you will get out of it. While this is not always true, and you should do your pricing research, be prepared to pay for the services you want.
Sit down and create a budget. Whether you are the head of your household or in charge of a large office, the person making the final decision should know where they stand financially. Also, keep in mind that every cleaning service will have their charges and savings. Always read the fine print before you sign any contracts.
Take, for instance, cleaning companies A and B. Cleaning company A may not charge you for any gas it takes to get to your place, but will charge thirty dollars an hour to clean your home. They will also charge you for any special cleaner that is necessary, such as for certain stains.
Company B, meanwhile, only charges twenty dollars an hour for their cleaning services. However, they want you to pay an extra one dollar for every mile that they have to travel. This could end up costing you more than the first company, depending on the scope of your project and how long it will take to complete.
For people looking to establish a long-term business relationship, keep in mind that you may be able to get a good deal if you enter into a contract with somebody. These services want your patronage, especially in today's economy that has meant many people are letting go of their cleaners. It never hurts to ask if you will get a special rate if you use their service frequently.
Compile References
Once you have eliminated companies based on how close they are to you and whether or not they fit into your budget, it's time to start compiling references.
There are many ways to find out about the quality of a particular business. One of the best ways is to track down somebody else who has used a service and get their honest review. Most people find out about companies through their friends and families. They may hear something over the dinner table or at the water cooler, and then have their interests piqued. This is also a great way to see a company's work for yourself since you'll probably have access to the home or office that these people had cleaned.
The Internet is your other best bet, especially for a service that you are interested in but don't know anyone who has used it. There are many fantastic review oriented websites out there that have probably compiled hundreds if not thousands of personal reviews of the cleaning services NYC offers.
Read reviews carefully. Pick out the ones that point out good and bad things about a company, as the more level-headed reviews tend to be more honest. Also, don't count out a bad review. Something somebody didn't like about a company may be something that you are looking for. For example, maybe somebody didn't like the fact that a service did not use an all-natural cleaner, but you don't care about that if it means a cheaper clean.
In the end, it's better to get reviews from people you trust than strangers on the Internet. Your friends and family will know what you are looking for best.
Chemicals And Other Factors: What Do You Care About?
While the three above factors are the most important ones, you also need to take into account your general personal preferences.
Something that a lot of people care about has to do with the types of chemicals a cleaning service uses. With more focus being put on ecological issues, especially here in Boston, many more people are wanting to find a cleaning business that only uses all-natural products.
The best part about being in Boston is that there are so many companies to choose from. These businesses can accommodate you in many different ways. You may want to find one that only uses a certain brand of products. If they do, they will more than likely advertise it as a selling point, so it should be easy information to find.
Furthermore, there are other considerations that you may want to take into account. If your home has to adhere to strict religious guidelines, you can find a cleaning company that will make sure certain animal products and other religiously profane items do not come into contact with your home. There are also businesses that will perform certain rituals if necessary.
The best place to start finding these culturally sensitive companies is through your neighborhood. They tend to be a lot smaller, and family ran, so focus their advertising in the particular communities they want to serve.
Get Started Today
Having one of the cleaning services NYC provides take over your cleaning for you can be a huge weight off your shoulders. It will give you more time with your family or time to take care of other things around the office. Finding a company out of the hundreds and thousands available, however, is the biggest chore of them all.
By starting your research today, you should be able to find the perfect business for you in no time at all. Begin by calculating the whole scope of your project and how long you want it to go for. Then draw up a budget and see who fits your financial needs. Once you have narrowed down your list of prospective businesses, begin getting references and read reviews online. Don't forget to take into account your other personal preferences as well.
Soon enough, you will have a great relationship with one of your local businesses. Not only that, but your home or office will be looking cleaner than ever. That right there is often worth the reward of putting in the time and effort to do some proper research. Good luck, and may you find the perfect cleaning service to help you in your cleaning time of need. Just know that there is a business out there waiting to strike up a great relationship with you.
Why Should You Hire A Professional Maid Service?
[toc]
A Sensible Solution.
On the spectrum of "Do It Yourself" and "Hire a Full-time Maid," there were few levelheaded cleaning options for homeowners and apartment-dwellers – until now. As 2015 rolls forward, one thing is clear – e-commerce has evolved in favor of the consumer. With a swipe/tap/keystroke, you can summon a driver, sushi, or even a mattress to your front doorstep faster and cheaper than ever before. Lucky for you, Maid Sailors works tirelessly to revolutionize the world of professional cleaning, allowing you to efficiently (and cheaply) summon a Maid to fulfill your home-management needs.
Our solution is simple, sensible and safe. We've empowered thousands of Boston residents (who've saved hundreds of dollars and hours) by offering a reliable, professional cleaning service. As a leader in on-demand home services, we offer our high-quality service at affordable prices, with the ultimate goal of becoming an ongoing part of our clients' busy lives – for as little as $100 per month, a 1-bedroom apartment can remain impeccably clean year-round. While our coverage includes bedrooms of all sizes, prices do not meaningfully increase for larger homes, making Maid Sailors an ideal, wallet-friendly solution for singular residents and families alike.
While Boston residentss are still waiting for the folks at Google to develop self-driving cars and WiFi-equipped x-ray goggles, they're NOT waiting for innovations in on-demand cleaning – see below for the most salient details regarding our service and book your first cleaning today. Check maidsailors.com for further information and take advantage of the opportunity to talk to a customer service representative who will be happy to answer your questions.
50 Shades of Clean.
Let's say you're about to clean your home. Where will you start? How thorough will you allow yourself to be? Most homeowners will simply address the obvious problem areas (and rightfully so), like the kitchen and the bathroom, and leave the rest for "later" (which, surprisingly, never comes). Your floors, walls, carpets and tables have probably been unaddressed for so long that your dust collects dust. Professional cleaners will address every area of your living space, no matter how large. They'll leave these problem areas in immaculate condition and pay special attention to your floors, walls, mirrors, doors and table-tops. While dusting, vacuuming and mopping are all routine tasks that professionals perform with ease, they can also clean inside common appliances (microwaves, ovens) and take out trash and recyclables for you. Professionals are thorough and expansive; they do not leave until the job is done. Try it just once – we guarantee any remaining dirtiness will most certainly be in your head.
"OMG, I'm Way Too Busy to be Doing This."
Of course you are. If you weren't busy, we probably wouldn't exist. The hallmark of Maid Sailors' service is that it is customizable for every person, group and/or family. Face it – when you're "doing it yourself," it's difficult to gauge exactly how long certain tasks will take. Even if you're aware, spending hours cleaning is simply an inefficient use of your time (unless you're a professional cleaner). It's a double loss – you're dedicating time towards an unenjoyable effort and accomplishing the bare minimum to hold yourself over until the next dreaded cleaning.
Save time, money and headaches by hiring Maid Sailors. Unlike your last-minute visitors, we accommodate you. Monthly, semi-monthly, weekly and one-time cleaning frequencies are all available – cleanings range from only 1.5 to 3.5 hours depending on the size of your home. We employ English-speaking, background-checked professionals who provide by-the-minute communications (if need be), allowing you to manage every facet of your cleaning experience.
Working with responsive partners allows you to take control of your schedule and plan your year masterfully. Think of it this way: allowing a Maid Sailor to clean your home while you're out and about is just like letting Windows (or iOS) to install updates in the background while you're responding to e-mails and scrolling through Instagram – killing two birds with no stones!
State-of-the-art Equipment.
Do you have the tools for the job? The answer to this question only matters if you're planning a solo mission. Maid Sailors come equipped with cleaning supplies necessary for fundamental cleaning tasks – they use eco-friendly agents and are able to address all areas of your home (kitchen, bathroom, bedrooms, floors, sinks, walls, etc.) without any assistance. If there are special tasks (e.g. cleaning wood) or specific supplies you prefer, you can alert the professional beforehand and they'll arrive fully equipped. If you've moved into your home recently or you're light on supplies, Maid Sailors can be a perfect, timely solution. More importantly, if you opt to make professional cleanings an ongoing part of your life, you can discard excess cleaning supplies and brainstorm new "things" to put in their place (as if you needed another excuse to hop onto Amazon.com).
Consistent Reliability.
The thought of letting an unidentified stranger into your home is bound to bring up some anxieties. Maid Sailors addresses this concern in a manner that truly differentiates them as an industry leader. All of our professionals are experienced (this isn't their first rodeo), background & reference checked, English-speaking and interviewed in-person. In addition, all cleanings booked through Maid Sailors are insured and bonded. We've worked tirelessly to develop a gold standard of reliability so our clients never have to worry about anything except what they'll be cooking for dinner. Don't simply take our word for it – read our 5-star reviews.
Everything else.
"Art washes away from the soul the dust of everyday life." If Pablo Picasso were still alive (and living in Boston), he might consider hiring Maid Sailors. From a cleaning perspective, we're on the same page – we strive to meaningfully improve the quality of your days by taking the mundane task of cleaning out of the equation while saving you money and time. We're tried and tested experts that proudly claim all types of Boston residents as clients – newcomers and natives, single 20-somethings and full families. Try a cleaning and see for yourself – similar to a one-time personal training session, even if it's not for you, you'll still walk away with valuable insights. In the opulent jungle of Boston, many luxuries are often in sight but out of reach – let Maid Sailors show you first-hand that professional cleaning isn't one of them.
Everything You Need To Know About Home Cleaning Services
Many people use home cleaning services to keep their home neat and welcoming. Trusting professional cleaners can be a great way to make your home more comfortable, but you need to make sure you hire the right cleaners. It's always best to do some research before using the services of a cleaning company. Learning a few things about cleaning services will make it easier for you to find the ideal home cleaning company and to get the best out of the service you selected.
What Are The Advantages Of A Professional Home Cleaning?
First of all, cleaning your home takes a lot of time and energy. If you have a full time job or children to look after, you might not always have the time to tidy up your home. And if you do have the time, you might not have the energy to clean your home thoroughly. Relying on a cleaning service means you will get more free time to focus on other important things or to relax.
Professional cleaners can thoroughly clean your home, thanks to special products and equipment. Their many years of experience and training allow them to quickly spot the things that need to be done for your home to look flawless. As a result, professional cleaners will be able to get amazing results in a fraction of the time and effort it would take you to scrub your entire house on your own.
Coming home to a clean house is a lot more pleasant than finding a messy home after a long day at work. This is especially true if you have children or pets who tend to make a mess. You will find that you are much happier and less stressed if you take the time to relax after a day of work instead of spending all your energy on cleaning.
Professional cleaners can perform advanced cleaning services that will make flooring, furniture and decor last longer. Cleaners can, for instance, wax hardwood floors or shampoo and seal your carpet. In the long term, you might actually save money, since you might not have to replace your flooring and other items around your home as frequently or at all, even with normal wear and tear.
Hiring a cleaner to vacuum and shampoo your carpet and dust and scrub everything in your home will improve the quality of the air you breathe. If you suffer from asthma, allergies or other respiratory conditions, clean air will make a huge difference for you or anyone else you live with that may be prone to asthma. Living in an environment with clean air also significantly reduces the risks of your children developing asthma and allergies.
Are Cleaning Services Worth It?
Paying to have your home cleaned by professionals is definitely worth it. However, you can end up overspending on these services if you are not careful. You should keep in mind that some cleaning services are more expensive than others. Typically, a service located in a well-to-do neighborhood will charge more for cleaning. A cleaning company that has been around for many years and with a solid reputation might also charge more.
You should not hesitate to spend a little more so that you can hire cleaners who are properly trained and who have a lot of experience. The most affordable cleaning services in your area might not perform a thorough cleaning or might hire people who are not properly qualified and experienced. You might be tempted to save by selecting the most affordable service you can find, but you should keep in mind that you will probably get better results if you focus on finding a more reliable company.
Some people feel that spending money on cleaning services is not worth it because they can clean and maintain their own home. While this may be true, you might not be able to get your home as clean and spotless as professional cleaners can. You need to remember that professional cleaners have received specialized training and use equipment to clean your home. You will not be able to get the same results with the cleaning products you can buy in stores.
The main advantage of using a cleaning service is that you do not have to spend the time and energy necessary to keeping your home neat. This means you could get more work done, spend some quality time on your favorite activities and hobbies, or relax with family and friends. Having more free time to do the things you love or to work is well-worth the cost of cleaning services.
Be careful not to pay for cleaning services you do not really need. Relying on professional cleaners might not be worth it if you are charged for unnecessary services. If you choose a company that offers packages, go over all the services included to make sure they align with your needs. It might be more efficient to select a service that gives you the possibility to personalize the formula offered.
How Can You Select A Good Cleaning Service?
It is crucial that you take the time to select a reliable cleaning service. You might not have a good experience if you select the first affordable company you can find or trust someone you do not know at all to clean your home. You need to make sure the company you select provides high quality services, values you as a client, and properly trains their employees.
If you know anyone who uses professional cleaning services, ask them about the cleaners they currently use and about the services they've used in the past. This could be a great way to find a reliable company in your area. If after talking to your friends, relatives, neighbors and colleagues, no one can recommend a good cleaning service, your best option is to do some research on the Internet.
A reliable cleaning service should have some kind of online presence. Not all small businesses have their own websites, but they should at least have profiles in local business directories or on social media sites. Try checking business directories to get a comprehensive list of cleaners in your area, as well as their contact information. You can then proceed to calling these businesses to find out more about prices and services.
Online reviews and ratings can be an excellent way to select a reliable cleaner. You can usually find reviews and ratings on social media and on business directories.You will get a much better idea of what to expect from a business if you check the reviews shared by or posted on a third party website.
There are a few red flags that can help you easily recognize low quality cleaning services. You should not select a company that has made billing errors in the past. You need to be able to trust your cleaner to charge you for the services provided without making any mistakes. Any instance of employees and representatives being rude to clients is another red flag you need to watch out for. In addition, another factor to keep an eye on in reviews are mentions of employees who are hired without any background checks or not properly trained. A few bad reviews should not be a problem as long as they do not mention any of these flags.
You should take the time to call different professional cleaning services to get quotes. Some companies offer fixed prices to their clients, while others calculate quotes based on the surfaces that need to be cleaned, the services you need and how often you need them. You might be able to find lower prices if you ask for a personalized quote instead of choosing a cleaner with fixed prices, but you can also come across cleaning services with better fixed prices compared to what other local companies are offering.
Don't forget to ask a few questions while you request a quote or inquire about prices. Find out who will be coming into your home. Ask if they will be alone or accompanied by a manager. Find out how employees are selected and trained, and make sure the cleaning service you choose performs background checks. Professional cleaners might be cleaning your home when you are not there, and you should feel comfortable about having these people in your home.
You should also ask about insurance. A good cleaning company should have a comprehensive insurance policy that covers any kind of damages done by cleaners in your home. Although professional cleaners should know how to do their job without causing damage, it is best to stay on the safe side and to select a cleaning company with enough coverage. Furthermore, having a comprehensive insurance policy is always a sign that the owners are serious and reliable.
How Can You Get The Most Out Of Your Cleaning Service?
Paying for professional cleaning services can be expensive, which is why you need to make sure you get the most out of the services you are paying for. This is especially true if you decided to spend more to receive higher quality services or have chosen to purchase a more comprehensive cleaning package. Here are a few things you can do to make sure cleaners do a good job in your home:
Clearly communicate your expectations to your cleaning company. If you have any preferences or needs, let them know. While there may be limits on what the company can do, you should not hesitate to ask for additional services when needed or to explain how or when you want to have your home cleaned. A cleaning service that values its clients will accommodate your requests.
Ask about quality checks. A good cleaning service should ask its employees to perform a quick quality check before leaving a home. This procedure should include checking the different areas that were cleaned to make sure nothing was missed. If your cleaning service does not require employees to perform a quality check before leaving, consider using a different company or ask how you can be sure that the cleaners will do a good job.
Take the time to inspect your home once in a while. If you notice that it is not as clean as it should be, contact your cleaning service. You should not hesitate to give them some feedback or to ask that cleaners do a few things differently. On the other hand, if you are satisfied with the services received, you should also let your cleaning company know!
Ask about additional services offered. Most cleaners do a lot more than just vacuuming, mopping or scrubbing. Some cleaning services offer carpet shampooing and restoration, waxing for your hardwood floors, backyard cleaning, restoration services after a home has been damaged, and some companies even fix and restore furniture. You should consider using some of these additional services if you need help with maintaining your home. You might be able to get a discount on additional services if you already subscribe to residential cleaning.
Evaluate the cleaning plan you selected. Your needs might change or you might decide that you need additional services because you are not entirely satisfied with your current package. A good cleaning service should be flexible and make it easy for you to purchase additional services or to customize your package.
In the end, using residential cleaning services is the best way to keep your home clean without having to put time and energy into cleaning it every week. The right cleaning company can do more than simply clean your home -- they can transform your home into a more welcoming space, improve the quality of the air you breathe, maintain your home, and make it easier for you to find some free time. Take the time to find out more about different local businesses and find the company that best meets your needs.  If you'd like to find out more about what we here at Maid Sailors can do for you, feel free to further browse our website or give us a call at 212-299-5170!
Boston Travel Guide
From our Boston travel guide, we are going to explain to you everything you need to enjoy your Boston tour. The guide explains the city's top tourist attraction sites, places where you can eat, hotels which offer the best accommodation
facilities and adventures where you can enjoy while traveling with children.
Boston is a busy city with several adventures which you can engage during
daytime as well as nightlife adventures. Museums in Boston feature different
historical events. Your loved ones will get to relearn a lot about the history
of America if you make your effort and tour Boston. To even make your travel
adventure stand out, you can take advantage of travel packages organized by
different tour operators who offer great services in Boston. To make your
travel to Boston stand out, you need to go through the Boston travel guide
below:
Fun Things to Do In Boston
If you love walking as a way of working out, then you will not run short of adventures while in Boston. The destination has a lot to offer. You can take the freedom trail walk among other adventures. There are several trails in Boston which you can take with your friends and enjoy the fun. Common tours where you can meet with local tour guides who will guide you through different trails include the Harvard and Cambridge trail. You can as well choose other trails where you will get to learn about different adventures in Boston for you to enjoy a great time
together.
2. Tour of the Massachusetts State House
It is among the oldest premises. The building stands on a land which was once under the ownership of John Hancock. The state capital building is open to the public. Guided tours at the site allow you to understand different aspects of the
building and the history behind it. If you are yet to figure a reason why you
should visit Boston, then getting to know more about the building can be among
the top reasons.
3. Old State House Museum
The museum offers you the best opportunity to learn about the Boston massacre as well as the revolutionary war. Boston is full of rich history which you can uncover while in the museum. If you intend to travel with kids, you can spare more time at the museum where they will get to ask questions and the tour guides who will answer them to their satisfaction. Guided tours are offered at a fee hence you
need to book if you intend to get out of the museum and tour other adventures
in Boston. If you love history classes, then Boston will be a great destination
for you to tour with your loved ones.
4. Climb the Bunker Hill Monument
It is a 221 feet tall monument which marks the site where the first battlefield of American Revolution took place. The historic battle was fought on 17th June 1775 where it proved to the British military there was the need for change. Stairs are
provided which can allow you to climb up to the 294 stairs and become part of
the people who commemorate the American heritage. Clear guides are provided on how to climb the monument which will make it possible for you to get started.
You will develop an everlasting memory if you manage to climb to the top of the
monument.
5. Tour Symphony Hall in Boston
It is among the best concert halls in the country. A group of concert lovers in a Boston tour will find the place among the best where you can relax and enjoy. The beautiful landmark in Boston offers guided tours free of charge during October when the orchestral season is celebrated. The tours are offered from October to May.
6. Tour Fenway Park
The historic baseball stadium is among the things you must do while in Boston. Even if you travel off baseball season, you can still visit the stadium and relax on the chairs. The one-hour long tour will let you pass through the ballpark where you can get to learn about different adventures.
7. A day trip to Lexington & Concord
If you are keen on American revolutionary war, then you need to make an effort and visit different historical sites which make the history. A visit to the Lexington and the Concord will let you know more things about the American revolutionary war which you may have never heard before. Guides on the different tours have
mastered the history of what happened at different stages which will make it
easy for you to master different events as they unfolded during the American
revolutionary war.
8. Aerial View of Boston at Skywalk Observatory
The best way to experience different parts of Boston and learn about them is to take an aerial view of the city. There are several top spots where you can have an
aerial view. On a clear day, you will get the opportunity to see different
parts of Boston. Remarkable places you can see while on the observatory include
the New Hampshire and the Cape Cod. Safety precautions are taken by the guides
at the building hence you should carry an ID card and follow all the safety processes you will be guided through so that you can get access to the top of the
building where you will get to see stunning views of Bolton from an aerial
view.
9. Take a Boat Tour
If you visit the location during summer, you can take a boat tour and get to see different parts of the waters. Even during spring, there are several boat tour options available where you can take an enclosed boat. Several boat tour companies operate in Boston hence it is necessary to review different service providers before you book a given boat company. The tour will provide the best
opportunity where you will get to interact with other tourists who are ready to
mingle and tour different parts of Boston. You should not worry even if it is
your first time because the tour guides will explain everything to you while on
board.
10. Visit Paul Revere's House
A visit to the Paul reveres house will offer you the best opportunity to pay tribute to his death over 200 years ago. The Paul Revere museum opens daily hence you can visit with your loved ones and get to learn more about the icon. A visit to the
house can be a great opportunity for both of you to enjoy your time together
with family members. Your kids may have read history books about the legend. A
visit to the museum will make them learn more.
Best Hotels in Boston for Superb Accommodation
Boston has all types of hotels where you can spend your night. You can choose from a five-star hotel to three-star hotels according to your budget and preferences. When trying to book the hotels, it is necessary to pay attention to the
facilities available in the hotels. A quick review of what other travelers say
about the hotels on review sites can offer you the opportunity to learn more
about the destination. Some of the best hotels in Boston where you can spend
your night include the following:
1. XV Beacon
It is a stunning hotel where you can indulge in extravagance. It features mahogany
paneling with vibrant red accents. XV is located a walking distance to the
famous freedom trail in Boston making it an ideal location where you can spend
a night while in Boston preparing for a Freedom Trail. History lovers prefer the hotel due to its proximity to major historical sites in Boston. All the necessary amenities you need to facilitate your tour of Boston are readily available at the hotel. For instance, you can access car hire service in the neighborhoods, 42-inch screen TVs in each room for you to stay entertained. Other amenities include the
restaurant and room services. It is among the places where you can eat and
realize value for your money.
2. Boston Harbor Hotel
The hotel stands out from the rest in Boston due to its waterfront location. Elegant
décor adds to its beauty making it a great place where you can relax with loved
ones. Guestrooms face the city's harbor. In the accommodation rooms, you access
a flat screen TV, internet access, rainfalls showers and marble bathroom.
Staffs at the hotel are dedicated to offering the best services. They will
listen to your specific needs and treat you with a high level of hospitality.
Those with the iPrefer program can earn points which they can redeem at the
hotel or any other place which accept the program.
3. Mandarin Oriental, Boston
It is a hotel which has lived to retain its five start reputation over the years. The
spectacular design makes the hotel a preferred location for many travelers.
High level of comfort is emphasized in each design detail. 16,000 square feet
spa makes luxury seekers enjoy great comfort. LCD TVs and kid-friendly DVDs make it an ideal location where you can spend a night with family members. Food and drinks at the bar are prepared to perfection so that you enjoy every bit of
your stay. For those with kids, they can access amenities such as strollers to
make children comfortable. They also offer certified babysitting services and
playpens so that guests with children can relax and accomplish business-related
issues. If you love video games, you can rent a Sony PlayStation or consoles to
stay occupied during your long weekend stay at the hotel.
4. Four Seasons Hotel Boston
Even if you are looking for high-end luxury, you will be satisfied upon staying at the Four Seasons Hotel. Designers of the hotel ensure it is beautiful from its interior design to the outdoors. Many Boston travel guide magazines have rated the hotel highly. For a remarkable luxury feel the hotel has amenities such as indoor pool. Fresh fruits at the poolside, glass-topped desks, marble bathrooms, and refrigerated private bars. Quality and flavorful dishes are served which make
many people prefer the hotel for their accommodation needs. From the hotel, you
can walk to top tourist attraction sites in Boston such as freedom trail and
the Boston Common.
5. The Ritz-Carlton, Boston
Services are impeccable and its location in relation to the Freedom Trail and the Boston Common make it stand out. Upon arrival at the hotel, you will enjoy first-class services. Elegant accommodation feature amenities such as flat-screen TVs,
marble bathrooms, and Bose radio systems. Think of any luxury amenities in
five-star hotels, you will access it while in the Ritz Carlton hotel. The
on-site bar serves different cockatiels to make you enjoy your stay. If you are
a participant of their reward program, you can redeem it for a free stay at the
hotel. Foods are prepared by world-class chefs who ensure each detail is
adhered to preserve taste.
6. InterContinental Boston
The hotel stands out for luxury seekers. There are several spa services among other top-notch luxury facilities. The on-site restaurant allows you to access
world-class dishes. A short walk from the harbor you will arrive at the hotel.
It offers family-friendly facilities where you can relax and enjoy your time
together. From the hotel, you can take children to top attraction facilities such as the New England Aquarium and the Boston children museum. Elegant
accommodation facilities at the hotel include minibars, skyline views, and the
waterfront scene. The hotel reward program allows you to earn points which you
can redeem for free stays at the hotel.
7. The Liberty Hotel in Boston
It is located near Longfellow Bridge connecting Cambridge and Boston. The hotel
itself acts as a tourist attraction site hence it tends to attract lots of
visitors even if its location is not very attractive. It once acted as the
accommodation facility of personalities such as the Boston Strangler and the
Malcolm x. Waterfront views make the hotel achieve the high level of luxury.
Staffs at the hotel are terrific when it comes to offering services. Floor to
ceiling windows, TVs, restaurant and a modern bar set will make you enjoy each
bit of your stay. It allows redeeming of points from their reward program where
you can win a free night stay.
8. Hotel Commonwealth
It is located few blocks from the Fenway Park. Spacious accommodation facilities make the hotel stand out. All the rooms are equipped with bathrobes, comforters,
flat screen and Italian linens. Staffs are quick to respond to any need. The
eastern inspired restaurant serves quality dishes for you to enjoy your meals.
A wide variety of seafood offered makes the hotel a great destination to eat if
you love seafood. If you had traveled with a pet, it is among the best
pet-friendly hotels in Boston where you can access pet care services such as
dog walking, massage among other services which will make your pet happy as you spend good time together.
9. Hotel Langham, Boston
It is located in the historic downtown Boston. It is a great location for those
interested in sightseeing. Adjacent tourist attraction facilities include the
Boston children museum, Faneuil Hall, and the New England Aquarium.
Accommodation facilities are characterized by wooden furnishings, flat screens,
and marble bathrooms among other luxury additions to make you feel comfortable while at the hotel. Highly talented staffs at the hotel are eager to treat you so that you will come back again.
10. The Lenox hotel
It is a luxury hotel which is located near high-end boutiques along Newbury Street. Attractions nearby include the Boston common and the museum of fine art in Boston. Elegant décor and authentic Irish pub make it a great place where you
can relax. You visit the hotel when money is not a problem. The premier hotel
has high rates but you will be offered world class services which reflect your
high pay. Stunning view of the Charles River and working fireplaces make the
hotel stand out. Your night will be remarkable if you take advantage of the
different accessories provided. The staff offers world-class service where you
will always enjoy your time.
Best Restaurants in Boston Where You Can Eat
You will not plan your tour of Boston without thinking of where you can eat. There are several restaurants in Boston which are known to prepare quality dishes from different cuisines. In our Boston travel guide, we have a list of top
restaurants where you can enjoy quality dishes while touring different sites in
Boston. The restaurants vary based on price, cuisines, quality of dishes and
the level of professionalism exhibited by the staff while serving guests. Some
of the best restaurants in Boston where you can enjoy quality dishes include
the following:
1. Spoke Wine Bar
The restaurant serves a wide range of wine-friendly snacks. Spoke wine bar was
closed back in 2016 but it has been reopened under a new management. The new
management has taken steps to restore the glory the restaurant had in serving
quality dishes. Many locals, as well as travelers, flock to the restaurant due
to quality dishes served. Attendants offer quality services which will make you
feel satisfied.
2. The table at Season to Taste
It is a French Cambridge restaurant where you can access quality chef Carl Dooley dishes. At the standing wine bar, you can grab a snack or sit down to choose from a wide range of dishes offered at the joint. Seasonal ingredients and the techniques of the celebrated chef make the restaurant a great place where you can relax and have a taste of different dishes prepared in the location.
3. Yume Wo Katare
The restaurant is more than a place where you can eat. The menu has ramen and a choice where you can add noodles. If you love pork, you can as well add it to
your plate. The focus on one dish makes the restaurant stand out for those
interested in their menu. The focus is put on the preparation of the food which makes many guests stay satisfied. Quality services offered by the staff will make you stay satisfied for the entire period you will be seated at the
restaurant.
4. Highland Kitchen
The restaurant stands out due to providing a comfortable environment to eat. Strong cocktails will make you enjoy each meal. From the menu, you can choose from a wide selection of foods which include fried chicken, tiki drink, and brunch
among other dishes loved by the locals.
5. Sarma
The restaurant was opened back in 2013. Giant windows allow free circulation of air so that you can eat with peace of mind. Lively bar scene allows you to sip your favorite drink with peace of mind. Other facilities which make the restaurant
stand out include the Turkish inspired plates, butcher shop among other spiced
foods from the Middle East.
6. La Brasa
Since 2014 the restaurant has been in operation. From the menu, you can choose from a wide range of dishes such as the Mexican fried rice, rib roast cart, tacos de
carnitas among other types of foods. Massive wood-fired ovens used to cook the
food gives the hotel a campfire set up. Some of the foods you can enjoy include
Mexicana and Italian inspired dishes. The chefs at the restaurant are keen on
details which make them deliver quality dishes which you will enjoy. La Brasa
is among few places where you will eat and enjoy the meal. Right from the preparation process to the point the food is served the attendants pay
attention to details. Many travelers have left great reviews due to the quality dishes served at the restaurant.
7. Giulia
Since 2012, the restaurant has been ranking high due to providing quality homemade pasta. The staff is warm which make many travelers ready to visit the place over and over again. Both the chef and the owner have experience working in the food industry where they worked at Matta. The Italian themed restaurant offers quality dishes which you will always enjoy while in Boston.
8. Tasting Counter
It was open since the summer of 2015. The restaurant offers a wide selection of high technique plates. The seating arrangement allows you to seat at the counter
where you will experience every dish as it is prepared. The restaurant is a
ticketed event hence you need to pay in advance online to have a table for your
dinner at the restaurant.
9. Juliet
The restaurant opened back in 2016. During its first year of operation, the
restaurant won several awards both locally and internationally. Among the
awards it worn includes the Eater Boston restaurant for the year 2016. You can
access a wide range of dishes at the restaurant starting with takeaway
breakfast, a cup of coffee, snacks among other types of meals. Many people have
been attracted to the restaurant due to the high-quality food prepared. If you
are spending few days in Boston, it is a place you can visit for the quality dish.
10. Brewer's Fork
If you love pizza and quiet environment, then the restaurant stands out as the best place where you can enjoy your favorite dish. Brunch and sandwich combinations are offered. Apart from the quality wood-fired pizza, you can as well get other
dishes such as the oysters and the best beer lists.
Family-Friendly Attractions in Boston
In your Boston travel guide, you should as well remember to research on the best things you can do with kids. Boston has a lot for your kids to enjoy. You need to
include the kid's friendly adventures in your list of to do things in Boston so
that you can travel when fully prepared. Some of the things which can keep kids
entertained while in Boston include the following:
1. New England Aquarium
Kids from toddlers to teens will enjoy their time at the aquarium. They will get to see three different types of penguins, sea turtles, sharks, sea dragons as well as
exotic lionfish. The tank shows different creatures in the Caribbean coral
reef. Children will be amazed to see the seals swim in their tanks. The
aquarium is popular hence tends to be full during weekends. Try to booking
tickets online early so that your children can enjoy a good time.
2. Boston Children's Museum
It is among the oldest children museum ever developed in the world. Since 1913, it has stood the test of time to inspire many museum activities around the world such as the raceways and the bubble blowing. The exhibit was first designed to meet the needs of young children. Children's are engaged as they climb high to find a way out. If you are more concerned about making your children happy while
touring Boston, then the museum is a must go to place where they will get to
enjoy themselves.
3. Museum of Science
It offers an entertaining approach towards introducing children to science. Children from third grade up can benefit a lot from the museum. They can watch indoor lightning bolts as they are produced by the largest air generator. Children who are interested in technology matters find the museum among the best places. They will get to learn about live animal exhibits among other scientific facts which are necessary for children to develop the interest in science courses.
4. Boston Common
It is open in all days of the week. Boston common forms the oldest public park. It sits on a 50-acre space in the heart of the city. Kids can play amid the greenery as
you get to interact with them. From history, they will get to learn how cattle
used to be grazed at the park and the period when the British troops used to
camp. Bostonians decided to transform the park in the 19th century into a
beautiful park with bronze brewer fountain, monuments, and statues which remind the people of Boston of different historical happenings in the area.
5. Public Garden
The public garden has been captured in the children books widely. If your children have read the Robert McCloskey, they will be interested to see the garden. Statues which honor Mrs. Mallard and her brood are displayed which remind children of the rich history of the classical tales. A 20-minute boat ride at the lagoon will make children very happy. The history of the garden dates back to 100
years ago. Your kids will have a lot to learn after you let them interact with
different features in the garden as you stop over in Boston.
6. Boston Tea Party Ships and Museum
Famous protests were carried out in Boston which led to the change of the American history. You will get to learn about the rich history of American Revolution. Tax on tea led to the revolt by the sons of liberty such as Griffins Wharf who protested of the tax imposed on tea.
7. USS Constitution and Bunker Hill
It is the oldest warship still afloat in the world. The ship was launched in 1797 to
protect Americans ports. Under the order of George Washington, the ship was
built. The nickname came about due to the roles the ship played in fighting the
British back in 1812. Cannonballs seemed to bounce off the wooden hull hence
the ship was never defeated during battle. It was taken to a dry dock in 2015
for renovation purposes. Kids will be very happy if they get the opportunity to
go near the battleship and get to learn about its history.
8. Boston Duck Tours
It is a World War II inspired landing vehicle where children will get to tour different
parts of Boston. You will get to travel past several Boston landmarks where
guides will explain everything to children. Some of the tourist attraction
centers you will pass near include the Charles River, the museum of science,
New England aquarium among other attraction centers.
9. Franklin Park Zoo
The 72-acre zoo has a lot for children to learn. Stripped bongos and lions are among the creatures children will see. Giraffes, zebras, dwarf goats among other animals are displayed in the zoo making it an ideal place you can visit with children who are eager to learn.
Boston has a lot to offer. If you are yet to decide on a tourist attraction site you can
tour in the United States, then you need to include Boston in your list. It has
the rich history of the American Revolution war.