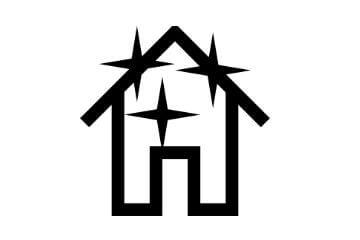 With our regular cleaning service we provide you with an outstanding cleaning job at an affordable price. Our dedicated cleaners are true professionals and make sure your home is transformed into a spotless place.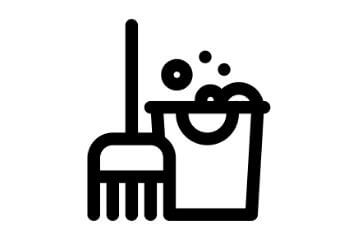 The deep clean service option is a comprehensive top-to-bottom clean. We recommend a deep cleaning if you have not had your apartment professionally cleaned within the past three (3) months or if you do not use a cleaning service on a regular basis.
Julie Nolan

What a great experience dealing with Maid Sailors. Quick response, friendly, reliable and terrific job.
This is by far the best I've dealt with in New York City and has become my regular service. Julie - New York, NY
Every Cleaner Is



 EXPERIENCED & PROFESSIONAL
 REFERENCE CHECKED
 INTERVIEWED IN-PERSON
 HONEST AND DEPENDABLE
 ENGLISH SPEAKING
ALWAYS IMPROVING
 INSURED & BONDED
Who We Are
Maid Sailors was started to remove the hassle of finding, booking and paying a professional cleaner. At Maid Sailors, we believe that having a clean home leads to a fuller, healthier and more productive life. While cleaning services have always been viewed as a luxury service for wealthy individuals, we are starting a movement to make cleaning services available to a broader audience. By creating an easy way to match homeowners with trusted, professional service providers at affordable rates, we're taking the first step toward our mission of providing cleaning services to everyone.
OUR 100% SATISFACTION GUARANTEE
It is our goal to offer you the best possible cleaning service available.
If you aren't 100% satisfied with your cleaning, we will come back and re-clean for free!
It's as Easy as 1-2-3
BOOK: Tell us when and where you want your home cleaning.
CLEAN: A certified cleaner comes over and cleans your place.
HAPPINESS: Sit back and relax. Enjoy your sparkling home!
Country Village's Best House Cleaning Service | Maid Service
Next

Previous

What Customers Are Saying About Us
I have used Maid Sailors a few times over the past year, and each and every time, they do a fantastic job! Their attention to detail is fabulous, the eco-friendly products they use are excellent, and their customer service is top-notch.
Jessica
Love this company! Great, reliable service, i wish every company were like this. If anyone needs an Maid Sailors Cleaning Service choose this company.They really do care about their customers.
Stephanie
What a great experience dealing with Maid Sailors. Quick response, friendly, reliable and terrific job. This is by far the best I've dealt with in New York City and has become my regular service.
Julie
Impressive service. Really, I have to admire it. I used this site twice to clean my apartment and I am very happy with their services. The staff are awesome. Heartiest thanks to them. They are very helpful and careful. Will use this site again.
Sharon
My friend referred me to Maid Sailors after they did an amazing cleaning job at her apartment. The cleaners were extremely professional and polite. The cleanings were extremely affordable while being very accommodating of my busy schedule.
Jacky
I really like this local NYC cleaning company. My home has never been cleaner. I would be using you guys again.
Madison
Using Maid Sailors was very easy. I was able to book it over the phone and then they arrived on time. I received a move out cleaning and they left my apartment spotless. They were able to save me and get my deposit back.
Marceline
Finding The Best Cleaning Services Country Village Has To Offer
Here in New York City there are many opportunities for your home or business to become a little cluttered or dusty. For example, the hot summers blow in dust from all over, irritating allergies and giving everything in your home a dirty tinge. Winter brings in a ton of moisture that is left to freeze and thaw over and over again, making your entryways slick and dirty. Not only are cleaning problems a nuisance, but they can also be a major health hazard.
Luckily, this great city is home to a multitude of cleaning services. There are corporate companies with national guidelines, and private businesses that go back for generations and have proven themselves time and again. Facing so much choice can overwhelm someone, especially if they want to establish a long-term relationship with the company.
How do you get started with finding the best cleaning services NYC has to offer? There are a lot of factors that go into finding the perfect company for you. To help you narrow down the list of places in your area, we have come up with a series of questions you should ask yourself before picking up the phone. Sit down with a pen and paper and prepare to transform your home or office into the cleanest place possible.
Assess Your Long-Term Goals
The first thing you want to decide is if whether or not you want to establish a relationship with a cleaning service. Some businesses are better set up to come into your life for one day and then leave without further word. Others pride themselves in their long-term business relationships with you and other clients.
If you just need help with spring cleaning, taking care of an abandoned home or old attic, or want to start fresh in one of the rooms, then you'll probably be happy with a smaller company that focuses on one-time gigs. They will arrive, help you clean what you want, and then leave the maintenance up to you. If you are someone who is overwhelmed by your current dirt and clutter, try doing things this way.
On the other hand, if this is for your office or store, or if you have a large house that is difficult to maintain on your own, then you may want to find a company that will come clean for you on a set schedule. Small offices usually have cleanings on the weekends. A person with a medium-sized house is usually happy with the once a month visit.
Of course, you can change the frequency as you need it. It is common to have a cleaner come over to your home every two weeks or to have your large office swept every day.
Form A Budget
Not all of the cleaning services NYC offers are cheap. However, it's a good rule of thumb that the more expensive your schedule, the more you will get out of it. While this is not always true, and you should do your pricing research, be prepared to pay for the services you want.
Sit down and create a budget. Whether you are the head of your household or in charge of a large office, the person making the final decision should know where they stand financially. Also, keep in mind that every cleaning service will have their charges and savings. Always read the fine print before you sign any contracts.
Take, for instance, cleaning companies A and B. Cleaning company A may not charge you for any gas it takes to get to your place, but will charge thirty dollars an hour to clean your home. They will also charge you for any special cleaner that is necessary, such as for certain stains.
Company B, meanwhile, only charges twenty dollars an hour for their cleaning services. However, they want you to pay an extra one dollar for every mile that they have to travel. This could end up costing you more than the first company, depending on the scope of your project and how long it will take to complete.
For people looking to establish a long-term business relationship, keep in mind that you may be able to get a good deal if you enter into a contract with somebody. These services want your patronage, especially in today's economy that has meant many people are letting go of their cleaners. It never hurts to ask if you will get a special rate if you use their service frequently.
Compile References
Once you have eliminated companies based on how close they are to you and whether or not they fit into your budget, it's time to start compiling references.
There are many ways to find out about the quality of a particular business. One of the best ways is to track down somebody else who has used a service and get their honest review. Most people find out about companies through their friends and families. They may hear something over the dinner table or at the water cooler, and then have their interests piqued. This is also a great way to see a company's work for yourself since you'll probably have access to the home or office that these people had cleaned.
The Internet is your other best bet, especially for a service that you are interested in but don't know anyone who has used it. There are many fantastic review oriented websites out there that have probably compiled hundreds if not thousands of personal reviews of the cleaning services NYC offers.
Read reviews carefully. Pick out the ones that point out good and bad things about a company, as the more level-headed reviews tend to be more honest. Also, don't count out a bad review. Something somebody didn't like about a company may be something that you are looking for. For example, maybe somebody didn't like the fact that a service did not use an all-natural cleaner, but you don't care about that if it means a cheaper clean.
In the end, it's better to get reviews from people you trust than strangers on the Internet. Your friends and family will know what you are looking for best.
Chemicals And Other Factors: What Do You Care About?
While the three above factors are the most important ones, you also need to take into account your general personal preferences.
Something that a lot of people care about has to do with the types of chemicals a cleaning service uses. With more focus being put on ecological issues, especially here in New York City, many more people are wanting to find a cleaning business that only uses all-natural products.
The best part about being in New York City is that there are so many companies to choose from. These businesses can accommodate you in many different ways. You may want to find one that only uses a certain brand of products. If they do, they will more than likely advertise it as a selling point, so it should be easy information to find.
Furthermore, there are other considerations that you may want to take into account. If your home has to adhere to strict religious guidelines, you can find a cleaning company that will make sure certain animal products and other religiously profane items do not come into contact with your home. There are also businesses that will perform certain rituals if necessary.
The best place to start finding these culturally sensitive companies is through your neighborhood. They tend to be a lot smaller, and family ran, so focus their advertising in the particular communities they want to serve.
Get Started Today
Having one of the cleaning services NYC provides take over your cleaning for you can be a huge weight off your shoulders. It will give you more time with your family or time to take care of other things around the office. Finding a company out of the hundreds and thousands available, however, is the biggest chore of them all.
By starting your research today, you should be able to find the perfect business for you in no time at all. Begin by calculating the whole scope of your project and how long you want it to go for. Then draw up a budget and see who fits your financial needs. Once you have narrowed down your list of prospective businesses, begin getting references and read reviews online. Don't forget to take into account your other personal preferences as well.
Soon enough, you will have a great relationship with one of your local businesses. Not only that, but your home or office will be looking cleaner than ever. That right there is often worth the reward of putting in the time and effort to do some proper research. Good luck, and may you find the perfect cleaning service to help you in your cleaning time of need. Just know that there is a business out there waiting to strike up a great relationship with you.
Why Should You Hire A Professional Maid Service?
[toc]
A Sensible Solution.
On the spectrum of "Do It Yourself" and "Hire a Full-time Maid," there were few levelheaded cleaning options for homeowners and apartment-dwellers – until now. As 2015 rolls forward, one thing is clear – e-commerce has evolved in favor of the consumer. With a swipe/tap/keystroke, you can summon a driver, sushi, or even a mattress to your front doorstep faster and cheaper than ever before. Lucky for you, Maid Sailors works tirelessly to revolutionize the world of professional cleaning, allowing you to efficiently (and cheaply) summon a Maid to fulfill your home-management needs.
Our solution is simple, sensible and safe. We've empowered thousands of New Yorkers (who've saved hundreds of dollars and hours) by offering a reliable, professional cleaning service. As a leader in on-demand home services, we offer our high-quality service at affordable prices, with the ultimate goal of becoming an ongoing part of our clients' busy lives – for as little as $100 per month, a 1-bedroom apartment can remain impeccably clean year-round. While our coverage includes bedrooms of all sizes, prices do not meaningfully increase for larger homes, making Maid Sailors an ideal, wallet-friendly solution for singular residents and families alike.
While New Yorkers are still waiting for the folks at Google to develop self-driving cars and WiFi-equipped x-ray goggles, they're NOT waiting for innovations in on-demand cleaning – see below for the most salient details regarding our service and book your first cleaning today. Check maidsailors.com for further information and take advantage of the opportunity to talk to a customer service representative who will be happy to answer your questions.
50 Shades of Clean.
Let's say you're about to clean your home. Where will you start? How thorough will you allow yourself to be? Most homeowners will simply address the obvious problem areas (and rightfully so), like the kitchen and the bathroom, and leave the rest for "later" (which, surprisingly, never comes). Your floors, walls, carpets and tables have probably been unaddressed for so long that your dust collects dust. Professional cleaners will address every area of your living space, no matter how large. They'll leave these problem areas in immaculate condition and pay special attention to your floors, walls, mirrors, doors and table-tops. While dusting, vacuuming and mopping are all routine tasks that professionals perform with ease, they can also clean inside common appliances (microwaves, ovens) and take out trash and recyclables for you. Professionals are thorough and expansive; they do not leave until the job is done. Try it just once – we guarantee any remaining dirtiness will most certainly be in your head.
"OMG, I'm Way Too Busy to be Doing This."
Of course you are. If you weren't busy, we probably wouldn't exist. The hallmark of Maid Sailors' service is that it is customizable for every person, group and/or family. Face it – when you're "doing it yourself," it's difficult to gauge exactly how long certain tasks will take. Even if you're aware, spending hours cleaning is simply an inefficient use of your time (unless you're a professional cleaner). It's a double loss – you're dedicating time towards an unenjoyable effort and accomplishing the bare minimum to hold yourself over until the next dreaded cleaning.
Save time, money and headaches by hiring Maid Sailors. Unlike your last-minute visitors, we accommodate you. Monthly, semi-monthly, weekly and one-time cleaning frequencies are all available – cleanings range from only 1.5 to 3.5 hours depending on the size of your home. We employ English-speaking, background-checked professionals who provide by-the-minute communications (if need be), allowing you to manage every facet of your cleaning experience.
Working with responsive partners allows you to take control of your schedule and plan your year masterfully. Think of it this way: allowing a Maid Sailor to clean your home while you're out and about is just like letting Windows (or iOS) to install updates in the background while you're responding to e-mails and scrolling through Instagram – killing two birds with no stones!
State-of-the-art Equipment.
Do you have the tools for the job? The answer to this question only matters if you're planning a solo mission. Maid Sailors come equipped with cleaning supplies necessary for fundamental cleaning tasks – they use eco-friendly agents and are able to address all areas of your home (kitchen, bathroom, bedrooms, floors, sinks, walls, etc.) without any assistance. If there are special tasks (e.g. cleaning wood) or specific supplies you prefer, you can alert the professional beforehand and they'll arrive fully equipped. If you've moved into your home recently or you're light on supplies, Maid Sailors can be a perfect, timely solution. More importantly, if you opt to make professional cleanings an ongoing part of your life, you can discard excess cleaning supplies and brainstorm new "things" to put in their place (as if you needed another excuse to hop onto Amazon.com).
Consistent Reliability.
The thought of letting an unidentified stranger into your home is bound to bring up some anxieties. Maid Sailors addresses this concern in a manner that truly differentiates them as an industry leader. All of our professionals are experienced (this isn't their first rodeo), background & reference checked, English-speaking and interviewed in-person. In addition, all cleanings booked through Maid Sailors are insured and bonded. We've worked tirelessly to develop a gold standard of reliability so our clients never have to worry about anything except what they'll be cooking for dinner. Don't simply take our word for it – read our 5-star reviews.
Everything else.
"Art washes away from the soul the dust of everyday life." If Pablo Picasso were still alive (and living in New York), he might consider hiring Maid Sailors. From a cleaning perspective, we're on the same page – we strive to meaningfully improve the quality of your days by taking the mundane task of cleaning out of the equation while saving you money and time. We're tried and tested experts that proudly claim all types of New Yorkers as clients – newcomers and natives, single 20-somethings and full families. Try a cleaning and see for yourself – similar to a one-time personal training session, even if it's not for you, you'll still walk away with valuable insights. In the opulent jungle of New York, many luxuries are often in sight but out of reach – let Maid Sailors show you first-hand that professional cleaning isn't one of them.
Everything You Need To Know About Home Cleaning Services
Many people use home cleaning services to keep their home neat and welcoming. Trusting professional cleaners can be a great way to make your home more comfortable, but you need to make sure you hire the right cleaners. It's always best to do some research before using the services of a cleaning company. Learning a few things about cleaning services will make it easier for you to find the ideal home cleaning company and to get the best out of the service you selected.
What Are The Advantages Of A Professional Home Cleaning?
First of all, cleaning your home takes a lot of time and energy. If you have a full time job or children to look after, you might not always have the time to tidy up your home. And if you do have the time, you might not have the energy to clean your home thoroughly. Relying on a cleaning service means you will get more free time to focus on other important things or to relax.
Professional cleaners can thoroughly clean your home, thanks to special products and equipment. Their many years of experience and training allow them to quickly spot the things that need to be done for your home to look flawless. As a result, professional cleaners will be able to get amazing results in a fraction of the time and effort it would take you to scrub your entire house on your own.
Coming home to a clean house is a lot more pleasant than finding a messy home after a long day at work. This is especially true if you have children or pets who tend to make a mess. You will find that you are much happier and less stressed if you take the time to relax after a day of work instead of spending all your energy on cleaning.
Professional cleaners can perform advanced cleaning services that will make flooring, furniture and decor last longer. Cleaners can, for instance, wax hardwood floors or shampoo and seal your carpet. In the long term, you might actually save money, since you might not have to replace your flooring and other items around your home as frequently or at all, even with normal wear and tear.
Hiring a cleaner to vacuum and shampoo your carpet and dust and scrub everything in your home will improve the quality of the air you breathe. If you suffer from asthma, allergies or other respiratory conditions, clean air will make a huge difference for you or anyone else you live with that may be prone to asthma. Living in an environment with clean air also significantly reduces the risks of your children developing asthma and allergies.
Are Cleaning Services Worth It?
Paying to have your home cleaned by professionals is definitely worth it. However, you can end up overspending on these services if you are not careful. You should keep in mind that some cleaning services are more expensive than others. Typically, a service located in a well-to-do neighborhood will charge more for cleaning. A cleaning company that has been around for many years and with a solid reputation might also charge more.
You should not hesitate to spend a little more so that you can hire cleaners who are properly trained and who have a lot of experience. The most affordable cleaning services in your area might not perform a thorough cleaning or might hire people who are not properly qualified and experienced. You might be tempted to save by selecting the most affordable service you can find, but you should keep in mind that you will probably get better results if you focus on finding a more reliable company.
Some people feel that spending money on cleaning services is not worth it because they can clean and maintain their own home. While this may be true, you might not be able to get your home as clean and spotless as professional cleaners can. You need to remember that professional cleaners have received specialized training and use equipment to clean your home. You will not be able to get the same results with the cleaning products you can buy in stores.
The main advantage of using a cleaning service is that you do not have to spend the time and energy necessary to keeping your home neat. This means you could get more work done, spend some quality time on your favorite activities and hobbies, or relax with family and friends. Having more free time to do the things you love or to work is well-worth the cost of cleaning services.
Be careful not to pay for cleaning services you do not really need. Relying on professional cleaners might not be worth it if you are charged for unnecessary services. If you choose a company that offers packages, go over all the services included to make sure they align with your needs. It might be more efficient to select a service that gives you the possibility to personalize the formula offered.
How Can You Select A Good Cleaning Service?
It is crucial that you take the time to select a reliable cleaning service. You might not have a good experience if you select the first affordable company you can find or trust someone you do not know at all to clean your home. You need to make sure the company you select provides high quality services, values you as a client, and properly trains their employees.
If you know anyone who uses professional cleaning services, ask them about the cleaners they currently use and about the services they've used in the past. This could be a great way to find a reliable company in your area. If after talking to your friends, relatives, neighbors and colleagues, no one can recommend a good cleaning service, your best option is to do some research on the Internet.
A reliable cleaning service should have some kind of online presence. Not all small businesses have their own websites, but they should at least have profiles in local business directories or on social media sites. Try checking business directories to get a comprehensive list of cleaners in your area, as well as their contact information. You can then proceed to calling these businesses to find out more about prices and services.
Online reviews and ratings can be an excellent way to select a reliable cleaner. You can usually find reviews and ratings on social media and on business directories.You will get a much better idea of what to expect from a business if you check the reviews shared by or posted on a third party website.
There are a few red flags that can help you easily recognize low quality cleaning services. You should not select a company that has made billing errors in the past. You need to be able to trust your cleaner to charge you for the services provided without making any mistakes. Any instance of employees and representatives being rude to clients is another red flag you need to watch out for. In addition, another factor to keep an eye on in reviews are mentions of employees who are hired without any background checks or not properly trained. A few bad reviews should not be a problem as long as they do not mention any of these flags.
You should take the time to call different professional cleaning services to get quotes. Some companies offer fixed prices to their clients, while others calculate quotes based on the surfaces that need to be cleaned, the services you need and how often you need them. You might be able to find lower prices if you ask for a personalized quote instead of choosing a cleaner with fixed prices, but you can also come across cleaning services with better fixed prices compared to what other local companies are offering.
Don't forget to ask a few questions while you request a quote or inquire about prices. Find out who will be coming into your home. Ask if they will be alone or accompanied by a manager. Find out how employees are selected and trained, and make sure the cleaning service you choose performs background checks. Professional cleaners might be cleaning your home when you are not there, and you should feel comfortable about having these people in your home.
You should also ask about insurance. A good cleaning company should have a comprehensive insurance policy that covers any kind of damages done by cleaners in your home. Although professional cleaners should know how to do their job without causing damage, it is best to stay on the safe side and to select a cleaning company with enough coverage. Furthermore, having a comprehensive insurance policy is always a sign that the owners are serious and reliable.
How Can You Get The Most Out Of Your Cleaning Service?
Paying for professional cleaning services can be expensive, which is why you need to make sure you get the most out of the services you are paying for. This is especially true if you decided to spend more to receive higher quality services or have chosen to purchase a more comprehensive cleaning package. Here are a few things you can do to make sure cleaners do a good job in your home:
Clearly communicate your expectations to your cleaning company. If you have any preferences or needs, let them know. While there may be limits on what the company can do, you should not hesitate to ask for additional services when needed or to explain how or when you want to have your home cleaned. A cleaning service that values its clients will accommodate your requests.
Ask about quality checks. A good cleaning service should ask its employees to perform a quick quality check before leaving a home. This procedure should include checking the different areas that were cleaned to make sure nothing was missed. If your cleaning service does not require employees to perform a quality check before leaving, consider using a different company or ask how you can be sure that the cleaners will do a good job.
Take the time to inspect your home once in a while. If you notice that it is not as clean as it should be, contact your cleaning service. You should not hesitate to give them some feedback or to ask that cleaners do a few things differently. On the other hand, if you are satisfied with the services received, you should also let your cleaning company know!
Ask about additional services offered. Most cleaners do a lot more than just vacuuming, mopping or scrubbing. Some cleaning services offer carpet shampooing and restoration, waxing for your hardwood floors, backyard cleaning, restoration services after a home has been damaged, and some companies even fix and restore furniture. You should consider using some of these additional services if you need help with maintaining your home. You might be able to get a discount on additional services if you already subscribe to residential cleaning.
Evaluate the cleaning plan you selected. Your needs might change or you might decide that you need additional services because you are not entirely satisfied with your current package. A good cleaning service should be flexible and make it easy for you to purchase additional services or to customize your package.
In the end, using residential cleaning services is the best way to keep your home clean without having to put time and energy into cleaning it every week. The right cleaning company can do more than simply clean your home -- they can transform your home into a more welcoming space, improve the quality of the air you breathe, maintain your home, and make it easier for you to find some free time. Take the time to find out more about different local businesses and find the company that best meets your needs.  If you'd like to find out more about what we here at Maid Sailors can do for you, feel free to further browse our website or give us a call at 212-299-5170!