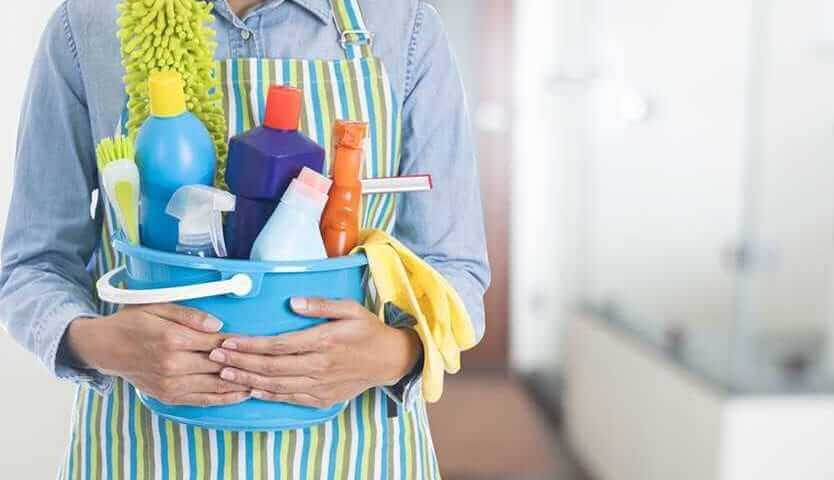 How To Get Your Cleaning Business Bonded
Running a cleaning business entails taking care of a myriad of tasks – and accounting for an equally large amount of risks, such as employee theft and all the negative consequences that it may bring.
Surety bonds for cleaning businesses are not obligatory. However, they are often a preferred way to address the problems that ensue from a potential theft of your customers' possessions committed by your staff.
The janitorial bonds are a type of business services bonds (fidelity bonds) which protect your clients against losses due to your staff stealing their property and money. They don't safeguard your company but instead project a positive image of your business as trustworthy. Customers of cleaning services often prefer to hire a janitorial service or a maid with bonding in place.
Here is why it makes sense to get janitorial service bonds, how much you will have to pay, and how to go about the process.
Why surety bonds for cleaning businesses?
Business services bonds are a common choice for handling problems related to customers' property and finances which are accessed by employees of service providing companies. A number of different businesses obtain such bonds, including cleaning, repairs, security, and moving services, among others.
In the case of cleaning businesses, bonding is not obligatory for local or state licensing. However, it is gradually turning into the norm, as both private and business customers looking for housekeepers, maids, and janitorial services with a surety bond in place. Being bonded is a strong sign for your clients that it is safe to use your services, as they would be protected in case your employees commit on-the-job theft. This gives them peace of mind and is certainly a perk you can advertise your business with.
The surety bond works as a safety instrument in the interest of the customer. If they have suffered losses due to your staff's illegal actions, they can file a bond claim and seek fair compensation. Janitorial bonds, however, do not protect against damages caused by your employees, which is covered by insurance policies.
The bonding costs
How much you will have to pay for your janitorial service bonds depends on a number of factors. They include the following:
the number of employees who work in your business

the bond amount which you want to obtain (i.e. $10,000, $20,000 or even $100,000)

specificities set by the state in which you operate
The choice of the bond amount depends on the type of cleaning business you are running. For residential services, lower amounts are often acceptable. However, commercial cleaning services would typically entail higher bond amounts.
The bond premium that you will end up covering is a fraction of the bond amount you want to get. It is paid on a yearly basis.
How to obtain your bonding
In order to get your cleaning business bonded, you have to apply with a surety provider, which can often be done online. It may need to assess your overall company finances and profile to determine your bond premium.
Typically, however, janitorial bonds do not entail a credit check of the business owner. Thus, you may be able to get bonded by filing your information online and paying the respective bond premium for the number of employees you hire, the bond amount, and the state in which you're located. You will usually then receive your surety bond by email, as well as a hard copy.
Do you have further questions about the way surety bonds for cleaning businesses work and how to obtain them? Please share them in the comments below.