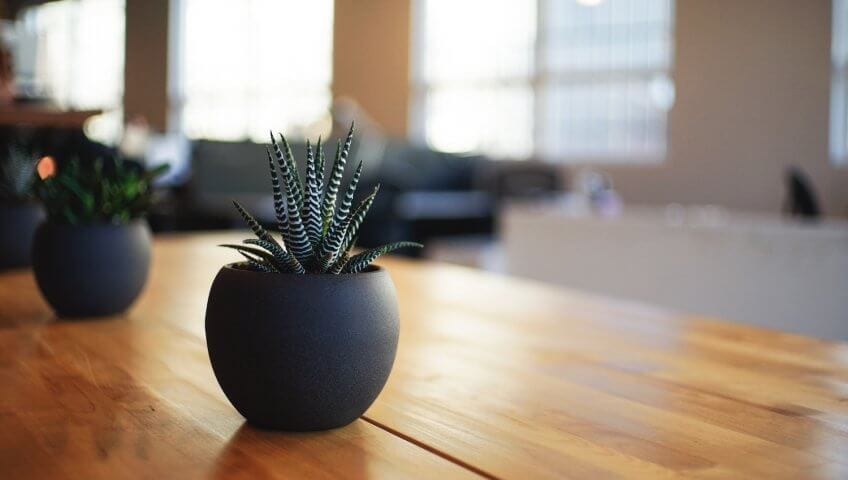 How to Clean Wood Furniture Properly So It Lasts Forever
A beautifully designed piece made from real, solid wood like mahogany, oak, or even pine can be a lovely addition to any type of decor. Woodworking has been an incredible form of art for hundreds of years, but it has seen an incredible resurgence in the past few years as wooden furniture has grown in popularity.
In fact, 60% of woodworkers agreed that their sales have increased since 2017! When the wood is cared for properly, it can last for years without showing any signs of wear and tear – and it can even be passed down to generations as a family heirloom. But ensuring that your wooden furniture stays in like-new condition requires care and attention. This type of material requires careful cleaning and conditioning to keep your investment pieces looking brand new for years to come.
Unfortunately, many people do not know how to really care for wood furniture – and assume that a basic dusting and leaning is "good enough." The good news is a real, proper cleaning is not very complicated or even time-consuming – once you know how to do it properly. Let's discuss.
Dust With The Right Tools
Although it seems pretty simple, dusting is actually one of the most important things to do on a regular basis to keep your wooden furniture clean and in prime condition. The average home accumulates over 40 pounds of dust per year – and this dust can cause the color of wooden furniture to fade over time. Plus, it just looks dingy!
Many people do not know the proper care and handling protocol for dusting wooden pieces. Using the wrong tools and products to dust can actually cause severe damage to your wooden furniture – or are simply ineffective.
Most commonly, people dust off furniture with:
Feather dusters
Treated cloths
Wool dusters
Microfiber cloths
Terrycloth towels
While these are decent materials to use,  if they are not used properly, they are fairly ineffective.
For example, using a dry microfiber cloth or feather duster does not actually remove dust from the furniture. It simply pushes it around – often into the air you breathe – until it resettles once again. This means that all of the work you just did to dust your furniture was basically for nothing! Furthermore, real feather dusters can actually create light scratches on the furniture.
Some people use wet dusting cloths in order to absorb the dust on furniture. But using a damp cloth can cause pretty bad damage and even create water stains if it is too wet! Instead, it is best that you get a soft cloth wet and then ring out as much water as possible until it is just barely damp. It is also important that the fabric you use is thin and absorbent – the LA times actually recommends using (clean) cotton underwear! Also, be sure to wipe away areas where oils from hands and fingers tend to collect, such as drawer pulls or armrests. You should also aim to dust your furniture off once a week to keep the accumulation to a minimum.
Clean With Proper Chemicals – Not Just Water
While water is fine in a pinch for a weekly dusting off, you should also be cleaning your wooden furniture from time to time with the correct chemicals. You should never ever use an all-purpose cleaning spray on wooden furniture. This can damage the wood itself as well as discolor any treatments, paint, or stains.
If there is a sticky spot that needs cleaning, it is best to dissolve a mild dish soap in water, soak a cloth in it, and wring it out as much as possible to wipe the area off. Then, you should immediately dry it with a towel. Oil polishes and liquid furniture sprays are good to use to create a protective layer that conditions the wood. This helps to hide surface smears like fingerprints. However, don't try to DIY it by using a cooking oil like coconut or olive oil – as this can actually attract more dust!
If your furniture needs a real deep cleaning and has built-up grime, consider using a mineral spirit cleaner. You can easily find this online, but many hardware stores and home centers sell this, too. Just be sure to test it first on a hidden section to ensure that it does not interfere with the color or finish.
Apply Wax as Necessary
If you want to create a glossy finish on your wood and protect it from any nicks or scratches, you should wax it to create a protective finish on the exterior. Finishing waxes can actually affect the color of the furniture – so be sure that you are using the correct color for your piece or opt for a clear wax.
It is best to apply furniture wax with a cheesecloth that is porous for an even application. First, apply the wax generously onto the cheesecloth and rub it on in the direction of the wood grain – not against it or in an up and down motion. You can also apply it in a soft, circular motion in small areas.
Once you start to see that the surface is fully saturated, take another clean, soft cloth to wipe away the excess and buff the surface. This will create a shiny, protective coat!
If you do wax your furniture, avoid using liquid or aerosol furniture polishes – as they will remove this wax layer and leave a film over the top. It is recommended that you use furniture wax once a month, especially for older wooden furniture.
Conclusion 
The key to making your wooden furniture last long and look beautiful is to establish a good cleaning routine. But we all know that life gets in the way, and sometimes other things on the to-do list take priority over a weekly cleaning or monthly waxing.
—
Author
Riley Swanson is a lifestyle blogger, passionate about food, fashion, home improvement, and traveling. She is also an avid traveler and shares her traveling experiences in her blog Riley+Christian Travel.