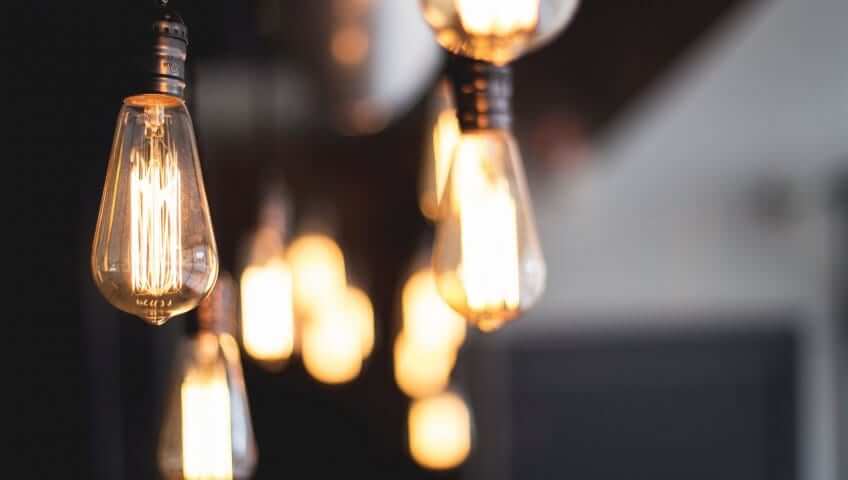 How to Clean Light Fixtures
When you think about cleaning your home, which tasks actually come to mind? The usual suspects likely include vacuuming your carpets, mopping/sweeping floors, dusting, and disinfecting solid surfaces (like countertops). What you might not think about when you plan on cleaning your living space, however, is cleaning your light fixtures.
Whether you have pendant lighting, chandeliers, or anything in between—the truth is that you "should" be cleaning your light fixtures on a fairly regular basis. But if you're like a lot of people, you simply don't have the time or desire to clean them. Or, perhaps the thought of cleaning your light fixtures has never even crossed your mind.
By having a better understanding of why it's important to clean light fixtures and how to get this project done in as little time as possible, you can power through your house-cleaning in no time.
Why You Need to Clean Your Light Fixtures
Often times, light fixtures serve as statement pieces of living space. That beautiful chandelier hanging in your front entryway and those vintage-looking pendant lights hanging above your kitchen island can really catch your eye. Unfortunately, if they're dusty and dingy, these fixtures may be sending a bad message.
Dust build-up is one of the most common problems people have with their lighting fixtures; not only can it detract from the overall look and feel of your space, but it can even hinder the main function of the fixture itself (to provide light!).
How Often Should You Clean Your Light Fixtures?
There is really no universal answer to the question of how often your light fixtures should be cleaned because not all fixtures accumulate dust and debris as readily or quickly as others. Chandeliers, for example, are notorious for collecting dust because of all the nooks, crannies, and crevices that are typically part of the design. A sleek and modern pendant light, on the other hand, maybe less prone to dust accumulation. Recessed light fixtures may rarely need to be cleaned.
The air quality in your home may also play a role in just how often your light fixtures need to be cleaned. If you have a lot of dust particles and other debris flying around, you're likely to need more frequent cleaning (or, at the very least, dusting). The same applies if you have pets in your home, as they will kick up additional dander, fur, and debris.
Ultimately, it's a good rule of thumb to dust your light fixtures every time you clean your home. A deep-cleaning of your light fixtures (as described below) may only be necessary once or twice a year.
Cleaning Light Fixtures Throughout Your Home
Before you can clean any light fixture in your home, you'll need to dust it thoroughly to remove any loose debris and dust. Otherwise, spraying cleaning solution onto the fixture may make this debris even more difficult to remove. Usually, the most effective (and easiest) way to dust a light fixture is using a microfiber duster with an extendable handle. This will make it easier to reach your light fixture without the need for a ladder or step stool, in most cases.
Turn the Light Off
When it's time to clean your light fixture, always be sure that the light is shut off. Otherwise, you could be putting your personal safety at risk. If you plan on removing light bulbs to clean or if any cleaning solution may come into contact with the fixture's wiring, you'll also need to completely shut off power to that fixture at the circuit box.
Remove Covers (if any)
The next steps will really depend on the type of light fixture you're dealing with. For a light fixture with a glass cover, you'll need to carefully remove the glass first. Wiping the glass down with glass cleaner may be enough, but if there are bugs or other debris accumulated in the bottom of the glass, you may need to actually wash it out in your sink and set it out to dry.
For any hanging-style light fixtures, your best bet will usually be to actually take the fixture down from your ceiling. Otherwise, you'll need to prepare for quite an arm workout as you stand on a stool or ladder to clean the fixture as it hangs above you.
Use the Correct Cleaning Solution
Next, it's time to mix up your own cleaner; you can do this by combining three parts water to one part vinegar directly in a clean spray bottle. This cleaner is safe to spray on most fixtures, including crystals and glass and doesn't leave any smudges. To use it, simply spray the cleaner onto the exterior of the fixture, using a microfiber cloth to wipe thoroughly. If there are any stubborn areas of grime, you can also use a small amount of dish soap and water to scrub it away with a sponge. From there, simply wipe clean with a damp microfiber cloth and either dry with a clean towel or set out to dry before installing the fixture back in place.
What About the Light Bulbs?
If you're already going out of your way to clean your light fixtures, you might as well clean the bulbs themselves as well. This should only take a few more seconds of your time and will really make your fixture look like new. Both regular light bulbs and fluorescent tubes can be dusted using a clean cloth. If desired, you can use a damp cloth. Just be sure to completely dry the bulb before putting it back into the fixture.
Keeping Light Fixtures Cleaner For Longer
While there isn't much you can do to prevent dust from accumulating on your home's light fixtures over time, there are some ways to keep your fixtures looking their best for longer. For starters, make sure your home's air filter is cleaned or swapped out with a new one at least once every couple of months; this will help to reduce the amount of dust and debris floating around in the first place.
Furthermore, make dusting your light fixtures a part of your regular cleaning routine (if it isn't already). Investing in a duster with a telescoping handle can make this a quick and easy task.
Get More Help With Your Day-to-Day Cleaning
Last but not least, don't forget to reach out to Maid Sailors if you ever need assistance with your regular cleaning tasks. We offer a wide selection of cleaning services, including office cleaning, to make your life easier and free up your valuable time, and satisfaction is always guaranteed. Contact us today to request a quote or to set up your first appointment with our certified maids.