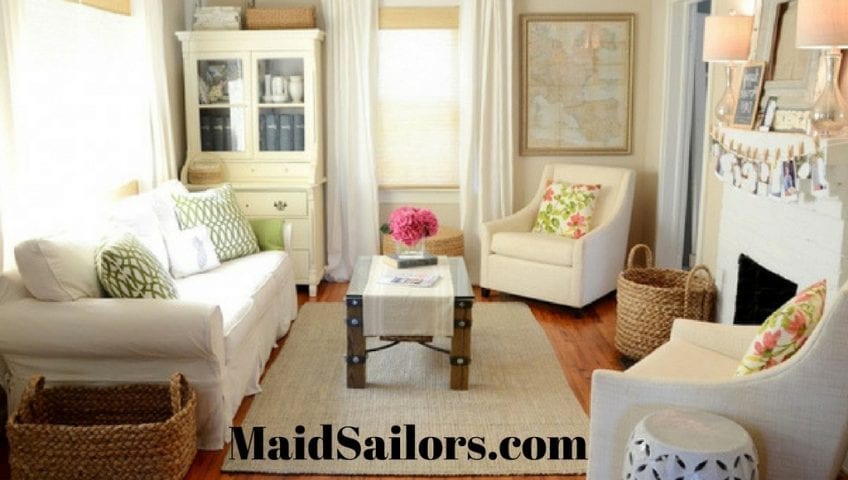 Tips for Efficiently Organizing Small Living Rooms
When having a small living room, strategic planning is a must. If you carefully plan your living space you can have both a small and a user-friendly space that's attractive all at the same time. It's ok to take your time when organizing your small living room. You'll need to consider a variety of factors including your daily needs, storage, accommodation, and style.
It's important to utilize the space that you have without overcrowding it. In other words, when organizing a small living room make sure the furniture you choose is appropriate and accommodation. Here's an example: When looking for chairs and couches, look for furniture that is raised off of the floor. Then you have a little extra storage space underneath. This makes them appropriate and accommodating for your small living space.
Decorative baskets are the best thing to have in a small living room. When you don't have a lot of space you don't have room to leave toys sit around if you have kids. This is where that decorative basket comes in handy. You can also use them to store blankets for your guest or even magazines.
Coffee table trays are great for a number of reasons. But they are especially great for organizing small living rooms. If you have a coffee table, setting a coffee table tray on it helps you to minimize that clutter that can normally be found spread all over the coffee table. And you can find them in a number of colors and styles to fit your unique style.