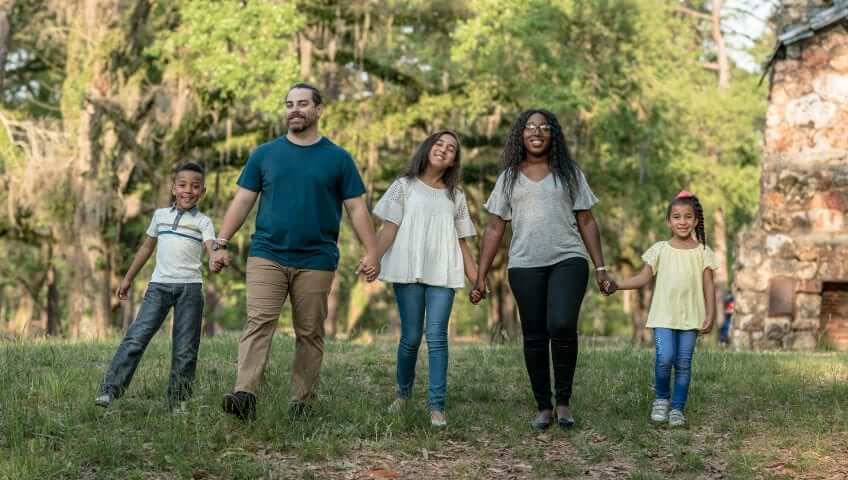 Whether you've recently moved to Hoboken or are considering a move here, you probably have a lot of questions. These questions may be multiplied if you have children or plan on starting a family in the near future. Hoboken is a wonderful town and can be a great place to raise kids, but there are some things you'll want to know.
You Might Be in the Minority With Kids
For starters, consider the fact that the average citizen in Hoboken is just 30 years of age, is not married, and doesn't have children. In fact, children make up a very small percentage of the town's 50,000 people. And while Hoboken can be a great place to start or raise a family due to its low crime and great schools, it is important to understand that you may be in the minority as a parent.
The good news is that there are plenty of online parenting groups that make it easy to connect with and meet other local parents not just in Hoboken, but in the nearby Jersey City and NYC-metropolitan area as well.
Finding Housing for Families in Hoboken
Another potential challenge to consider when it comes to raising a family in Hoboken is simply finding a residence that's large enough to accommodate a growing family within your budget. The cost of living in Hoboken is already significantly higher than the national average—and housing prices are no exception. Whether you're looking to buy or rent, you should be prepared to shell out top-dollar for a space that has enough bedrooms, bathrooms, and overall square footage for a family.
Median prices per-square-foot in Hoboken are well over $700, so if you're looking for a place that has at least two bedrooms and two bathrooms with plenty of living space, you should be prepared to spend a pretty penny. Furthermore, because single-family homes can be difficult to come by in Hoboken, you may have a harder time finding a property in your budget that has yard space for kids.
The good news? There are plenty of parks and area activities to keep your kids entertained without necessarily having yard space of your own. Many condominium buildings have a common yard space that may even include playgrounds or parks. And as an added bonus, you won't have to worry about doing any yard work or lawn maintenance, as this will likely be built into your monthly HOA cost already.
Hoboken Has Excellent Schools
There are more that 30 different schools across Hoboken, which is pretty impressive when you consider that the entire town of Hoboken consists of less than two square miles. This includes some colleges as well as elementary, middle, and high schools. Private schools can also be found across Hoboken, though the public schooling system here is excellent. Whether they choose to enroll their children in public or private school, parents can feel great about their children's quality of education in Hoboken.
Family-Friendly Activities in Hoboken
While Hoboken is largely known for its nightlife in the form of bars, taverns, and breweries, there are plenty of family-friendly activities to enjoy in Hoboken as well. Because the town is situated right along the Hudson River, many families enjoy regular trips to the waterfront for activities such as fishing and walking. The riverfront also has some great parks that have activities for children of all ages. And of course, setting up a picnic along the water can always make for a great afternoon activity. You can also view our Hoboken activity guide.
Hoboken also has a movie theater, which is a popular spot for families. Here, you can catch the latest movies without having to go far from home.
Still, because of the nightlife in Hoboken, parents should be aware that noise levels (especially at night) can be higher than what you would find in other cities. The high population density, combined with the proximity of bars and clubs, means that the streets of Hoboken can get quite loud at night. Some parents with smaller children may have a harder time adjusting to this, but setting up a white noise machine in your child's room can help to drown out any street noise. And if you have the ability to choose, you might opt for a unit on an upper floor of your condo or apartment building.
Tips for Busy Parents in Hoboken
Many parents who choose to raise families in Hoboken do so for a number of reasons. For starters, they may work in New York City but prefer to raise their children away from the hustle and bustle of a large city. Many parents are also drawn to the low crime rates in Hoboken, which have always been pretty low but have fallen even more in the past couple of years. All of this, combined with the smaller-town feel of Hoboken's streets, can make it a great place to start or raise a family.
Still, there are some tips worth keeping in mind if you're thinking about moving here with children of any age. For starters, understand that the majority of Hoboken residents don't own cars and that parking can be a challenge. If you have a mini-van or other larger vehicle to accommodate your family, you will probably have a hard time finding a place to park it. Some condominiums or apartments will offer parking lots or parking garages for this purpose, but they will come at a premium.
With the availability of public transportation and the easy walkability of the town, many people get around just fine without a car all year-round. Even if you'll be working in nearby Manhattan, you should have an easy time getting in and out of the city each day without a car. Meanwhile, you and your children will enjoy getting more exercise by getting around without a vehicle.
Another tip worth keeping in mind for busy Hoboken parents is to consider budgeting for a professional cleaning service. Doing so will allow you to maximize your time with your family while still keeping your home in order. Maid Sailors offers a wide range of professional cleaning services to suit your needs, including move-in/move-out cleanings, routine cleanings, green cleanings, and even deep-cleanings at affordable prices. We also serve NYC and the surrounding areas, including Hoboken.
Find out more about our wide range of professional cleaning services by contacting us today, or schedule your first cleaning using our online form. Either way, having a cleaning service at your Hoboken home is a great way to free up more time to spend with your family—and it's more affordable than you might think!