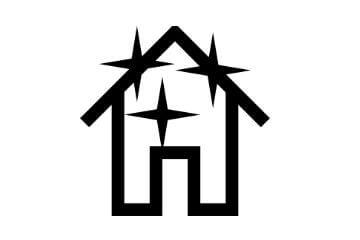 With our regular cleaning service we provide you with an outstanding cleaning job at an affordable price. Our dedicated cleaners are true professionals and make sure your home is transformed into a spotless place.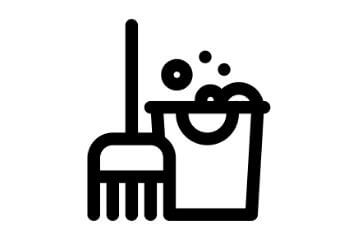 The deep clean service option is a comprehensive top-to-bottom clean. We recommend a deep cleaning if you have not had your apartment professionally cleaned within the past three (3) months or if you do not use a cleaning service on a regular basis.
Andrea Minon

"I have used Maid Sailors for several months now and have consistently been impressed with their cleaning services. The team is professional, reliable, and always goes above and beyond to ensure my home is spotless. I would highly recommend Maid Sailors to anyone in need of top-quality cleaning services. They are truly the best in the business and have consistently exceeded my expectations. Five stars all around!"

Andrea - New York, NY
Every Cleaner Is



 EXPERIENCED & PROFESSIONAL
 REFERENCE CHECKED
 INTERVIEWED IN-PERSON
 HONEST AND DEPENDABLE
 ENGLISH SPEAKING
ALWAYS IMPROVING
 INSURED & BONDED
Who We Are
Maid Sailors was started to remove the hassle of finding, booking and paying a professional cleaner. At Maid Sailors, we believe that having a clean home leads to a fuller, healthier and more productive life. While cleaning services have always been viewed as a luxury service for wealthy individuals, we are starting a movement to make cleaning services available to a broader audience. By creating an easy way to match homeowners with trusted, professional service providers at affordable rates, we're taking the first step toward our mission of providing cleaning services to everyone.
OUR 100% SATISFACTION GUARANTEE
It is our goal to offer you the best possible cleaning service available.
If you aren't 100% satisfied with your cleaning, we will come back and re-clean for free!
It's as Easy as 1-2-3
BOOK: Tell us when and where you want your home cleaning.
CLEAN: A certified cleaner comes over and cleans your place.
HAPPINESS: Sit back and relax. Enjoy your sparkling home!
New York City's Best House Cleaning Service | Maid Service
Next

Previous

What Customers Are Saying About Us
I've been using Maid Sailors for a few months now and I can't believe how much they've changed my life. Before, I was spending all my weekends cleaning my apartment and it was such a chore. Now, I can just relax and enjoy my weekends knowing that my apartment is in good hands. The team at Maid Sailors is professional, efficient, and always does an amazing job. I highly recommend them!
Sarah
As a busy professional, I barely have time to do anything let alone clean my apartment. That's where Maid Sailors comes in. They've been a lifesaver for me, taking care of all the cleaning and maintenance tasks that I just don't have time for. They're always on time, efficient, and do a fantastic job. I can't recommend them enough!
Mike
I've tried a few different cleaning services in the city and Maid Sailors is by far the best. They're reliable, professional, and do an incredible job every time. Plus, they're always willing to go the extra mile to make sure everything is just how I like it. I highly recommend Maid Sailors to anyone in need of a cleaning service.
Lisa
I was skeptical about hiring a cleaning service, but after using Maid Sailors, I can honestly say that it was worth every penny. They do an excellent job and have really helped to ease the stress of keeping my apartment clean. Plus, the team is always friendly and professional. I would highly recommend Maid Sailors to anyone looking for a top-quality cleaning service.
Jack
As a single mom with a full-time job, I barely have time to breathe let alone clean my apartment. That's where Maid Sailors comes in. They've been a lifesaver for me, taking care of all the cleaning and maintenance tasks that I just don't have time for. They're always on time, efficient, and do a fantastic job. I can't recommend them enough!
Emily
I've used a few different local cleaning services in the past, but Maid Sailors is by far the best. They're reliable, efficient, and always do an incredible job. Plus, they're very professional and easy to work with. I highly recommend Maid Sailors to anyone in need of a cleaning service.
Jason
Before I started using Maid Sailors, I was spending all my weekends cleaning my apartment and it was such a chore. Now, I can just relax and enjoy my weekends knowing that my apartment is in good hands. The team at Maid Sailors is professional, efficient, and always does an amazing job. I highly recommend them!
Rachel
Finding The Most Trusted Cleaning Service in NYC
Finding a cleaning service in NYC you can trust can be a daunting task. Here at Maid Sailors Cleaning Service, our goal is to make a clean home easy, accessible, and thoughtless. Since our inception in 2014, we have provided exceptional and 5-star rated home cleaning services to residents of Manhattan, Brooklyn, Queens, and the Bronx. We pride ourselves on not only offering the highest quality cleanings in NYC, but our relationship with you, our client. We exist to make your life easy. We make scheduling a cleaning with us as simple as setting it and forgetting it. Once your booking is created, we handle the rest. Sit back, relax, and enjoy a clean apartment.
Our maid services are designed with you in mind. Finding a cleaning company that spends time training their cleaning professionals is hard to come by, but here at Maid Sailors that's a priority. Our teams all go through rigorous training protocols, evaluations, and multi-stage hiring processes. Not only is the onboarding process designed to ensure quality, we regularly audit our teams to guarantee that your home cleaning will always impress you. All our cleaning staff are held to the highest standard, one that ensures not only a sparkling clean home, but a smooth, seamless experience. All you have to do is schedule the booking, we handle the rest.
Trusting Your Maid Service.
We believe trust is important, and to prove it Maid Sailors carries all insurances, is bonded, and can produce COI's to make sure your cleaning is approved by building management if requested. Local cleaning companies aren't always capable of carrying insurance or hiring employees. To make sure we have you covered, we do all of that (and more). Our professional cleaners are all employees, and are bonded and insured, meaning you don't have to worry about a single thing. What's the benefit of hiring a cleaning company that works with employees? That's a great question! This structure allows us to, in a nutshell, be able to guarantee the quality of your cleaning will always be top-tier. We really do handle everything for you.
Find An Expert Cleaning Company.
When it comes to cleaning, we're the experts, and we can prove it. Our cleaning process is thought out, meticulous, and replicable. We always provide the same high standard you would expect, no matter which of our professional cleaners services your apartment. Whether you're in Manhattan, or the surrounding boroughs, we always come to you on time, with a smile, and ready to provide the best cleaning service you could hope for. Cleaning your home is a tough job, and we at Maid Sailors are happy to say we can handle it all for you. Instead of spending your day cleaning, hire us to make your home clean.
Efficient, Predictable, and Reliable Cleanings.
Our cleaning process is efficient and predictable, making sure you think and do less than you could hope! The Maid Sailors Cleaner will arrive at your home on time, and proceed to evaluate the rooms, and where it's best to start. If you're home, and you're welcome to be, your professional will introduce themselves, ask a few questions about your preferences, then get to cleaning your apartment or home. If you'd prefer to be away for the duration of your cleaning, go for it! Your professional cleaner knows exactly what you need and will leave your home sparkling for when you come home. Our professional cleaners work one room at a time, starting top to bottom, and making sure no dirt or grime is left behind.
Why Choose Maid Sailors?
Why choose Maid Sailors? That's an easy question. With many years of experience under our belt, and with the benefit of being locally owned and run, we're able to offer a multitude of cleaning options and extras. Not only that, but our cleaners truly do make your life easier. You don't need to provide any cleaning supplies, we come with all cleaning equipment and cleaning solutions needed to service your home. Whether you need an intense deep cleaning, you're moving in or out of your home, or you just want a touch up, we bring the equipment necessary for any job. We don't price gauge, and as a matter of fact, Maid Sailors offers transparent pricing. We don't do quotes here. The price you see is the price you pay. You should treat yourself, book a cleaning service with us and see exactly why we're the best cleaning service in NYC.
We offer a robust lineup of services, allowing you to pick the best option for your needs. We provide all types of maid services, including apartment cleaning, deep cleaning services, move in/move out cleanings, rental cleanings, and office cleanings.
Get Started Today
Having one of the cleaning services NYC provides take over your cleaning for you can be a huge weight off your shoulders. It will give you more time with your family or time to take care of other things around the office. Finding a company out of the hundreds and thousands available, however, is the biggest chore of them all.
By starting your research today, you should be able to find the perfect business for you in no time at all. Begin by calculating the whole scope of your project and how long you want it to go for. Then draw up a budget and see who fits your financial needs. Once you have narrowed down your list of prospective businesses, begin getting references and read reviews online. Don't forget to take into account your other personal preferences as well.
Soon enough, you will have a great relationship with one of your local businesses. Not only that, but your home or office will be looking cleaner than ever. That right there is often worth the reward of putting in the time and effort to do some proper research. Good luck, and may you find the perfect cleaning service to help you in your cleaning time of need. Just know that there is a business out there waiting to strike up a great relationship with you.
What Are The Benefits of Hiring A Maid Service in NYC
[toc]
It Saves You Time and Money.
Hiring a maid service can save you a significant amount of time. We all cleaned at one point or another, it's intense. Especially if you haven't cleaned your home in a while. Whether you're a busy professional, a single parent, or simply don't enjoy cleaning, a cleaning service can take on the tasks of dusting, vacuuming, and scrubbing so that you can focus on other priorities.
One of the biggest advantages of hiring Maid Sailors Cleaning Service is that we allow you to free up time in your schedule. Cleaning can be time-consuming, especially if you have a large home or office, or if you have multiple rooms that need to be cleaned regularly. By hiring a cleaning service, you can delegate these tasks to someone else, giving you more time to focus on work, family, or personal pursuits.
In addition to saving time, hiring a cleaning service can also save you energy and effort. Cleaning can be physically demanding, especially if you have to bend, reach, or lift heavy objects. By hiring a professional cleaning service, you can avoid the physical demands and let someone else handle the hard work. This can be especially beneficial for those who are elderly or have physical limitations that make it difficult to clean their own homes. Did you know hiring a cleaning service can also save you money in the long run? While it may seem expensive at first, the cost of hiring a cleaning service can be offset by the time and energy you save by not having to clean your home or office yourself. Additionally, professional cleaning services often use specialized equipment and techniques that can more effectively remove dirt, grime, and other contaminants, which can help to extend the life of your furniture, flooring, and other household items.
Hiring a cleaning service like Maid Sailors can be a smart investment for anyone looking to save time, energy, and effort in maintaining a clean and orderly home or office. Whether you need regular cleaning services or just need help with a one-time deep clean, a professional cleaning service can help to make your life easier and more efficient. Check maidsailors.com for further information and take advantage of the opportunity to talk to a customer service representative who will be happy to answer your questions.
Professional Cleaners Do A Better Job Of Getting Your Home Cleaned.
Maid Sailors' professional cleaners are all trained to effectively and efficiently clean homes and offices, and as a result, we often do a better job of getting your space thoroughly cleaned than you can on your own (you should see our reviews!). Here are a few reasons why professional cleaners may be more effective at cleaning your home or office:
Professional cleaners have the right tools and equipment: Our cleaners have access to specialized tools and equipment that can help them to more effectively remove dirt, grime, and other contaminants from your home or office. This might include specialized cleaning agents that are not available to the general public.
We know how to properly clean different surfaces: All of our clean team members are trained in the most effective techniques for cleaning different types of surfaces, such as wood, tile, and carpet. They know how to properly use cleaning agents and equipment to get the best results without damaging surfaces or leaving streaks or residue behind.
We're efficient and thorough: All Maid Sailors cleaners are trained to work efficiently and to pay attention to detail, so they are more likely to clean your home to a higher standard than would usually be expected from a home cleaning service. They know how to spot and remove dirt and grime that you might miss, and they are less likely to overlook areas that need cleaning.
We save you time and energy: Cleaning your home or office can be time-consuming and physically demanding. By hiring a cleaning service, you can delegate these tasks to someone else and save yourself the time and effort of doing it yourself.
One benefit that isn't really touched on enough is as simple as it can get, you deserve it. Maid Sailors was founded on being one of the most fair maid services in NYC. We wanted to make a home cleaning affordable and not just a luxury. We price ourselves fairly, and without and secrets, so you can have access to a professional cleaning service at an affordable and fair price. Go ahead, schedule an apartment cleaning for yourself and see the Maid Sailors Cleaning Service difference for yourself.
Why You Should Choose Maid Sailors Cleaning Service To Clean Your Home
The Best Cleaning Company in NYC.
Maid Sailors has been operating in NYC since 2014, and there's a reason we've not only stuck around, but expanded our services to multiple new cities, like Austin, Boston, and New Jersey. As locals to NYC, we know how valuable time is. We know how you're always rushing around, with no time, trying to make it in the Big Apple. So, because we're all from NYC, we know exactly what you need out of a maid service. We have a long track record of providing quality maid services in NYC and everywhere else we offer home cleaning services. With hundreds of 5-star reviews across Yelp, Google, and Timeout, you can trust that we're not just saying we're the best cleaning company in NYC, we have the reviews and testimonials to prove it. Our professional cleaners all go through intensive trainings, background checks, and constant reviews to make sure that the service we're providing to you is as exceptional as you deserve. See the Maid Sailors difference and schedule your introductory cleaning service.
Hire A Home Cleaning Service With Proven Results.
Finding a good maid service is hard, especially when looking for one that's local like Maid Sailors. Reviews are your gateway into a a maid services history. Are their customers happy with the cleaning provided? Were the professional cleaners respectful, personable, and efficient? We've been around for a long time, and as a result we're able to provide a proven track record of good results, and happy customers. Maid Sailors has become known as the best, most reliable, and most trusted cleaning service in NYC for good reason, we prioritize YOU, the customer. Our goal is and always will be to make sure the maid service you schedule leaves you ecstatic.
Professional cleaners like us can thoroughly clean your home, thanks to special products and equipment. Our many years of experience and training allow our cleaners to quickly spot the things that need to be done for your home to look flawless. As a result, your cleaner will be able to get amazing results in a fraction of the time and effort it would take you to scrub your entire house on your own.
Coming home to a clean house is a lot more pleasant than finding a messy home after a long day at work. This is especially true if you have children or pets who tend to make a mess. You will find that you are much happier and less stressed if you take the time to relax after a day of work instead of spending all your energy on cleaning.
Professional Cleaning Standards.
Hiring a cleaning service is more than just making sure the cleaning itself is good. There are certain standards that professional maid services should adhere to in order to provide high-quality and reliable services. Here are a few key standards that professional maid services should follow:
Use of safe and effective cleaning products: Professional maid services should use cleaning products that are safe for the environment and for the people using the space. They should also use products that are effective at removing dirt, grime, and other contaminants from surfaces without damaging them.
Attention to detail: Professional cleaning services should pay attention to detail and clean all areas of the home or office thoroughly, including hard-to-reach areas and surfaces that are easily overlooked. This includes dusting, vacuuming, and scrubbing surfaces, as well as emptying trash cans and replacing linens.
Respect for client privacy: Professional maid companies should respect the privacy of their clients and maintain confidentiality at all times. They should also be respectful of the client's property and handle it with care.
Reliability and punctuality: All professional home cleaning services should be reliable and punctual, showing up on time and completing tasks as agreed upon. They should also be flexible and willing to accommodate any changes or requests from the client.
Professionalism: Professional cleaners should present themselves in a professional manner, including wearing a uniform and using proper language and etiquette. They should also be trained in customer service and be able to communicate effectively with customers.
Here at Maid Sailors, we do all of the above. See why we're the best apartment cleaning service in NYC.
Find A Cleaning Company That's Insured And Bonded.
Here at Maid Sailors, we're insured and bonded. What does that mean, though? Being insured and bonded is our way of saying, while mistakes rarely happen, in the off chance an accident happens in your home, we have you covered. With most local cleaning services, and those that operate without employees, you have to be careful. These companies do not carry worker's compensation, and more often than not don't have any insurance set up in the instance an accident happens. If something does occur and your cleaner doesn't have the proper insurance, not only will it effect them, but it could very well be a financial burden on you. Luckily for you, we're insured and bonded. You deserve a seamless cleaning experience, and we're the right ones to provide it for you.
Hire A Cleaning Company With Strict Quality Control Guidelines.
Cleaning your home may seem intuitive, and it can be, but that isn't and shouldn't be the case for a professional cleaner. What seems clean to us will often seem dirty to a trained professional cleaner who knows how to evaluate dust, grime, and those little nooks and crannies we tend to miss. When you find a cleaning company that implements quality controls and guidelines, that's when you truly experience what a maid service can do for you. We make sure all of our cleaning team members are following clearly defined processes and guidelines, and this is to make sure that your home cleaning will leave your home MORE than clean, it'll be left spotless.
How To Find Which Cleaning Companies To Look Into.
If you know anyone who uses professional cleaning services, ask them about the cleaners they currently use and about the services they've used in the past. This could be a great way to find a reliable company in your area. If after talking to your friends, relatives, neighbors and colleagues, no one can recommend a good cleaning service, your best option is to do some research on the Internet.
A reliable cleaning service should have some kind of online presence. Not all small businesses have their own websites, but they should at least have profiles in local business directories or on social media sites. Try checking business directories to get a comprehensive list of cleaners in your area, as well as their contact information. You can then proceed to calling these businesses to find out more about prices and services.
Online reviews and ratings can be an excellent way to select a reliable cleaner. You can usually find reviews and ratings on social media and on business directories.You will get a much better idea of what to expect from a business if you check the reviews shared by or posted on a third party website.
There are a few red flags that can help you easily recognize low quality cleaning services. You should not select a company that has made billing errors in the past. You need to be able to trust your cleaner to charge you for the services provided without making any mistakes. Any instance of employees and representatives being rude to clients is another red flag you need to watch out for. In addition, another factor to keep an eye on in reviews are mentions of employees who are hired without any background checks or not properly trained. A few bad reviews should not be a problem as long as they do not mention any of these flags.
You should take the time to call different professional cleaning services to get quotes. Some companies offer fixed prices to their clients, while others calculate quotes based on the surfaces that need to be cleaned, the services you need and how often you need them. You might be able to find lower prices if you ask for a personalized quote instead of choosing a cleaner with fixed prices, but you can also come across cleaning services with better fixed prices compared to what other local companies are offering.
Don't forget to ask a few questions while you request a quote or inquire about prices. Find out who will be coming into your home. Ask if they will be alone or accompanied by a manager. Find out how employees are selected and trained, and make sure the cleaning service you choose performs background checks. Professional cleaners might be cleaning your home when you are not there, and you should feel comfortable about having these people in your home.
You should also ask about insurance. A good cleaning company should have a comprehensive insurance policy that covers any kind of damages done by cleaners in your home. Although professional cleaners should know how to do their job without causing damage, it is best to stay on the safe side and to select a cleaning company with enough coverage. Furthermore, having a comprehensive insurance policy is always a sign that the owners are serious and reliable.
How Can You Get The Most Out Of Your Cleaning Service?
Paying for professional cleaning services can be expensive, which is why you need to make sure you get the most out of the services you are paying for. This is especially true if you decided to spend more to receive higher quality services or have chosen to purchase a more comprehensive cleaning package. Here are a few things you can do to make sure cleaners do a good job in your home:
Clearly communicate your expectations to your cleaning company. If you have any preferences or needs, let them know. While there may be limits on what the company can do, you should not hesitate to ask for additional services when needed or to explain how or when you want to have your home cleaned. A cleaning service that values its clients will accommodate your requests.
Ask about quality checks. A good cleaning service should ask its employees to perform a quick quality check before leaving a home. This procedure should include checking the different areas that were cleaned to make sure nothing was missed. If your cleaning service does not require employees to perform a quality check before leaving, consider using a different company or ask how you can be sure that the cleaners will do a good job.
Take the time to inspect your home once in a while. If you notice that it is not as clean as it should be, contact your cleaning service. You should not hesitate to give them some feedback or to ask that cleaners do a few things differently. On the other hand, if you are satisfied with the services received, you should also let your cleaning company know!
Ask about additional services offered. Most cleaners do a lot more than just vacuuming, mopping or scrubbing. Some cleaning services offer carpet shampooing and restoration, waxing for your hardwood floors, backyard cleaning, restoration services after a home has been damaged, and some companies even fix and restore furniture. You should consider using some of these additional services if you need help with maintaining your home. You might be able to get a discount on additional services if you already subscribe to residential cleaning.
Evaluate the cleaning plan you selected. Your needs might change or you might decide that you need additional services because you are not entirely satisfied with your current package. A good cleaning service should be flexible and make it easy for you to purchase additional services or to customize your package.
In the end, using residential cleaning services is the best way to keep your home clean without having to put time and energy into cleaning it every week. The right cleaning company can do more than simply clean your home -- they can transform your home into a more welcoming space, improve the quality of the air you breathe, maintain your home, and make it easier for you to find some free time. Take the time to find out more about different local businesses and find the company that best meets your needs.  If you'd like to find out more about what we here at Maid Sailors can do for you, feel free to further browse our website or give us a call at 212-299-5170!
What Cleaning Services Does Maid Sailors Offer in NYC?
Standard Cleaning Service.
Our most popular service is our flat rate standard cleaning. This service is perfect for almost everyone. It includes all bedrooms, bathrooms, common area, and kitchen. We recommend this option if you regularly keep up with tidying up. We also offer a few extras if you have needs that exceed the scope of our flat-rate standard cleaning service.
Deep Cleaning Service.
One of the services we offer is what's known as a deep cleaning. This is the service we recommend most homes get if they haven't been cleaned professionally in 2 months or more. Deep cleanings are awesome if you really want your cleaning professional to dig in. We scrub grout, ovens, sanitize surfaces, clean appliances, and a whole bunch more. If you're up to date on your cleanings, and you feel you regularly tidy up, you may not need to schedule this service. If you're not sure whether scheduling a deep cleaning service (link to deep cleaning) is right for you, give us a call and we can help you figure out what's best for you and your home!
Move In/Move Out Cleaning Service.
You live in NYC! There are so many awesome neighborhoods to live in, so many areas to see, so many places to be! Alas, we all have to deal with that dreaded call when our lease is up, the one where they talk about how much of your security deposit they're going to need to keep to clean and tidy up once you've left. Maybe you're not moving out, maybe you're moving into a new apartment in NYC (yay!). But, and we've all been there, the landlord decided it was your job to get the place cleaned for yourself when you move in. Luckily for you, we offer the perfect maid service for you whether you're moving into a new apartment and need it cleaned, or you're moving out of your apartment and want it cleaned to make sure you get as much of your deposit back as possible. Our move in/move out maid service includes a whole bunch of awesome extras for your home cleaning service. When you book this option, you get what's included in a standard cleaning, but you also get a bundle of apartment cleaning extras: inside of your oven, inside of your kitchen, and inside of your cabinets.
Recurring Home Cleaning Service.
This maid service is always a hit for those who enjoy convenience. With our recurring maid service, you have us on auto-clean mode! We come by your day and time of choosing every week, bi-weekly, or monthly depending on your needs. Not only does setting us up to come automatically save you time and energy, it also saves you money! We offer discounts based on frequency, with the highest discount being applied to the weekly home cleaning visits.
Our 100% Satisfaction Guarantee
You're our priority, and we stand by that. If ever you fee unhappy with the services provided to you, we'll come to your home at your convenience and redo the areas you feel weren't up to the Maid Sailors Cleaning Service standard. All you have to do is reach out to us by email, phone, or chat. We've got you covered.
Frequently Asked Questions
How much do you tip for a professional cleaner?
How much you should tip for a professional cleaner depends on a couple of factors. Most clients prefer to wait until the completion of the job. This is a great way to give you time to evaluate the quality of the clean before committing to a tip! We recommend looking over the work and making sure it's up to your standards. Once you can say you're happy with the job, you can give the cleaning company a call to add a tip on.
The majority of cleaning companies, like Maid Sailors Cleaning Service, are able to process a tip after your cleaner has arrived. A typical tip for a professional home cleaner is around 10% - 15%.
Are deep cleanings worth it?
Let's start with this: what is a deep clean? Deep cleaning is a service we recommend for all customers who have not had a professional maid clean their home in 2 months or more.
If you haven't had a cleaning service come to your home, but you actively keep up with your apartment or house, then we suggest scheduling a regular cleaning, and when your professional cleaner arrives they can let you know if your home needs a little more TLC.
Now, to answer the question about the value of a deep cleaning – absolutely! Deep cleanings are worth it if you need it and meet the general criteria above. If your home is regularly kept up with, don't sweat it. If your home needs some extra elbow grease, then you'll love what a deep cleaning service can do for you and your home.
How often should a maid come?
At Maid Sailors Cleaning Service we offer one time, weekly, bi-weekly, and monthly cleaning options. Choosing the correct cadence is a matter of preference. If you have time to keep up the general cleanliness of your home, then scheduling one-time cleanings when you need the help is an awesome way to get the benefit of the service without having to figure out your exact needs.
If you know you need a bit more help than that, then you can select any frequency we offer (and you'll save a nice amount of money based on the frequency you select as well)! If you're not sure what to do, we suggest you start with a one time cleaning, and look at how often you find yourself booking a cleaning service. If you find yourself scheduling a professional cleaner more than once per month, then you would save some money setting up a regular schedule based on the number of visits you're scheduling on a monthly basis.
Here at Maid Sailors Cleaning Service, we offer discounts for each frequency. We offer a 10% discount on monthly cleanings, bi-weekly cleanings will save 15%, and for weekly cleaning services we offer a discount of 20%.
How do you prepare for a cleaning service?
Preparing for a cleaning service is highly individualized, but at Maid Sailors we prefer to keep things simple. When you book a professional maid to come by, all you need to do is let them in. All Maid Sailors maids are equipped with all tools and cleaning solutions necessary to handle any cleaning needs that can pop up. Your professional cleaner will be able to clean the home from top to bottom with no input or preparation on your part.
How do I book a reliable maid service in NYC?
If you're searching for the best maid service in NYC, you've found them. With over 9 years of experience, hundreds of thousands of homes cleaned in 4 different states, we know how to provide a high quality and professional cleaning service.
We service the following areas:

Manhattan, NY
Brooklyn, NY
Queens, NY
New Jersey
Austin, TX
Boston, MA
Located in any of the cities we service? Reach out to us! We have skilled cleaning professionals in your area available on demand. Book in any of our service areas in 60 seconds or less.
If you're not sure we service your area, contact us and we'll be able to give you an answer in under 1 minute.